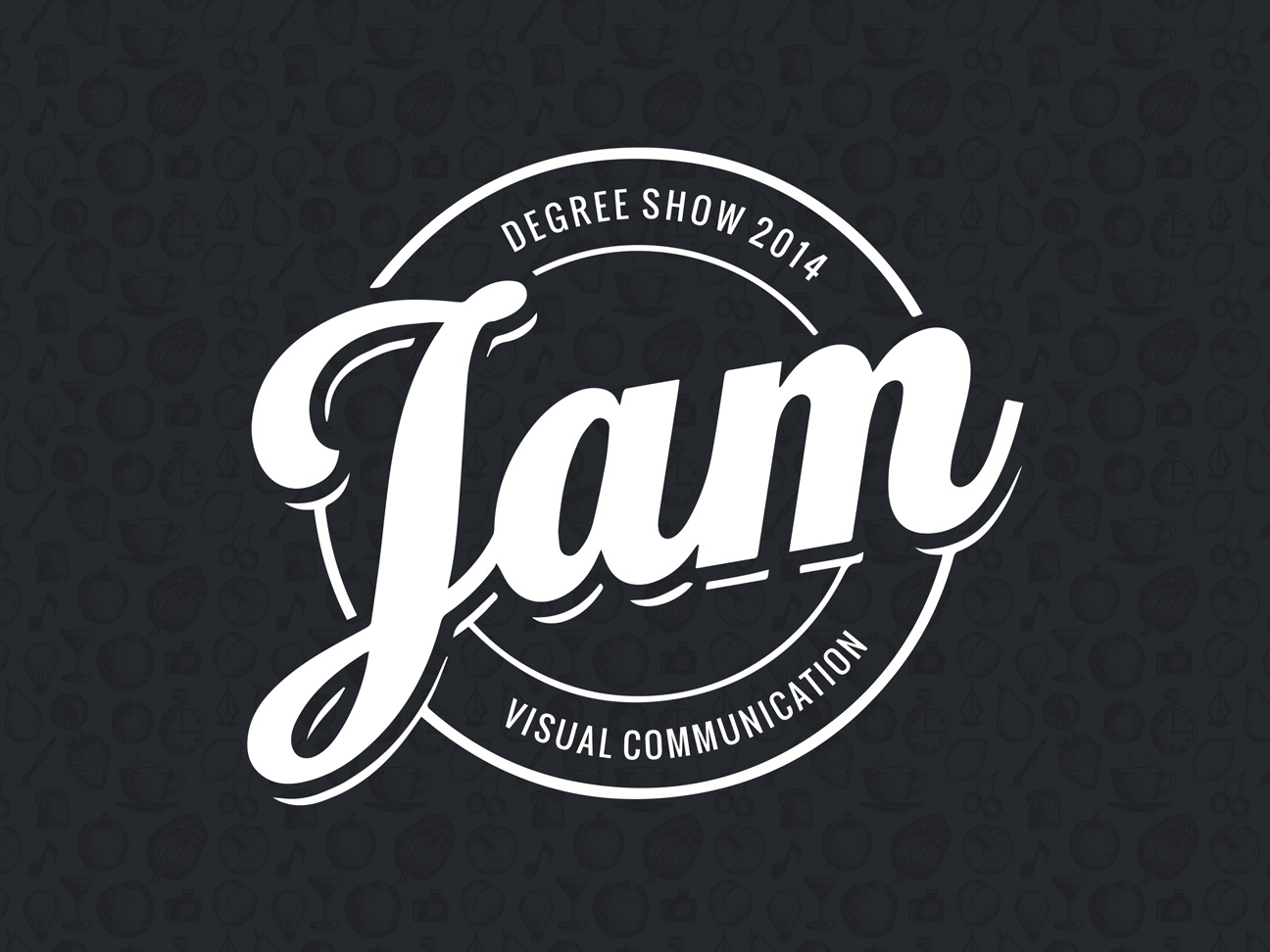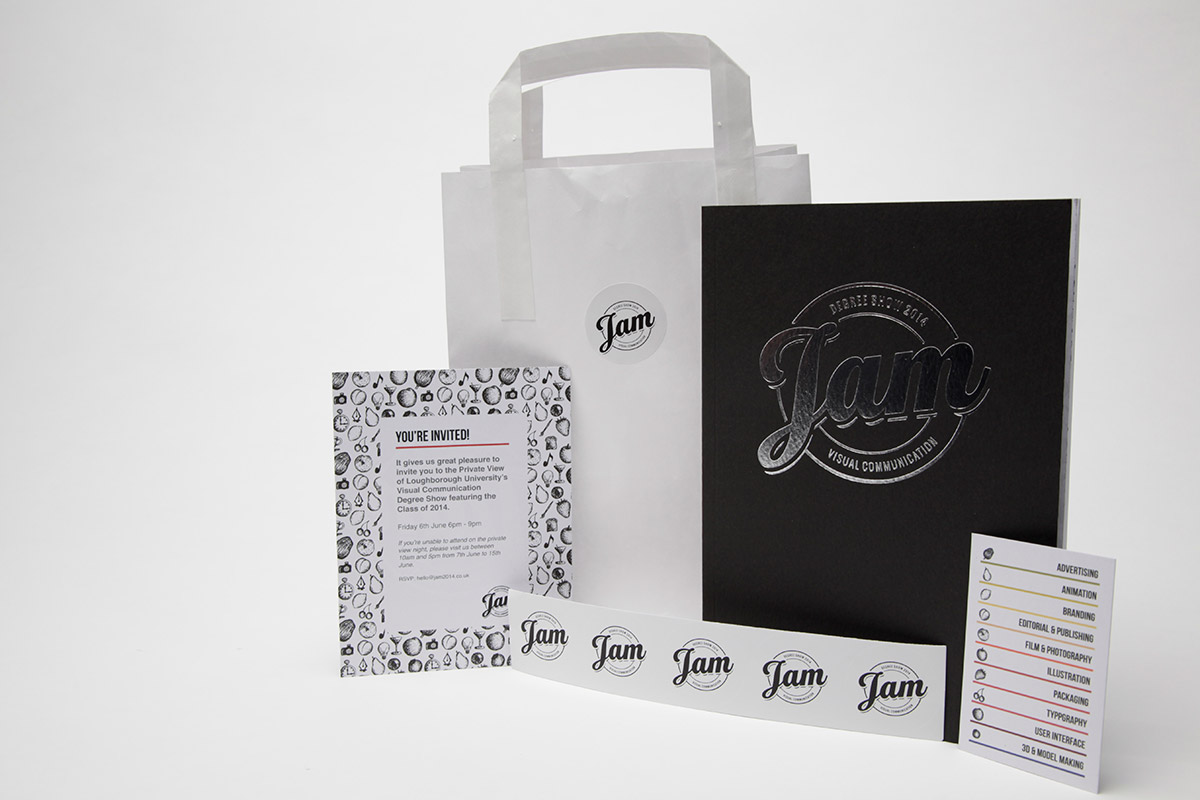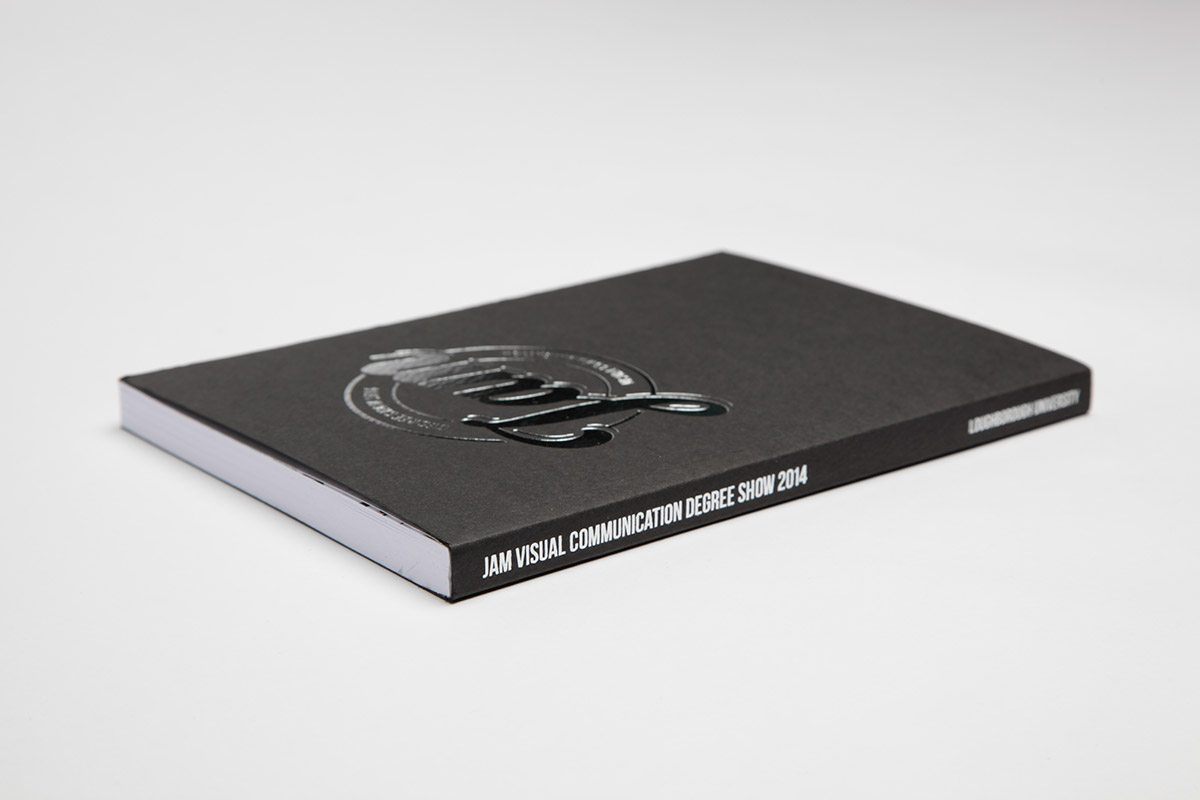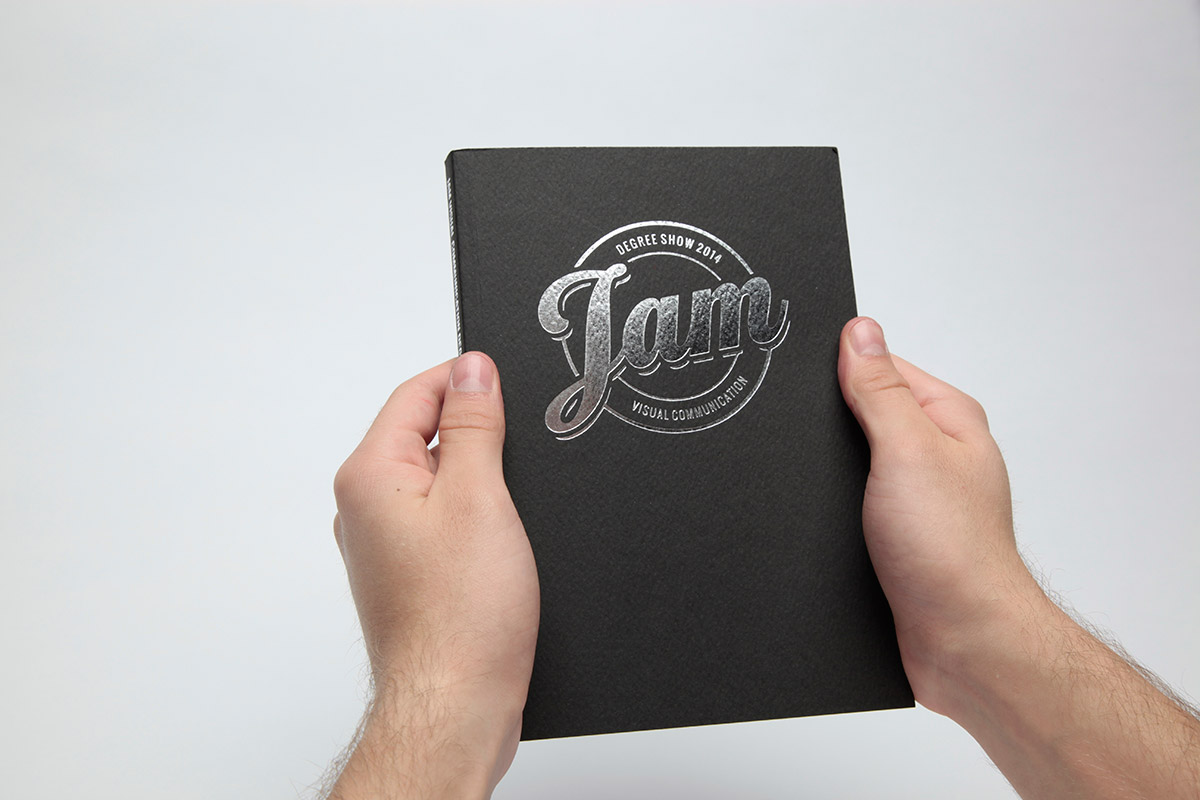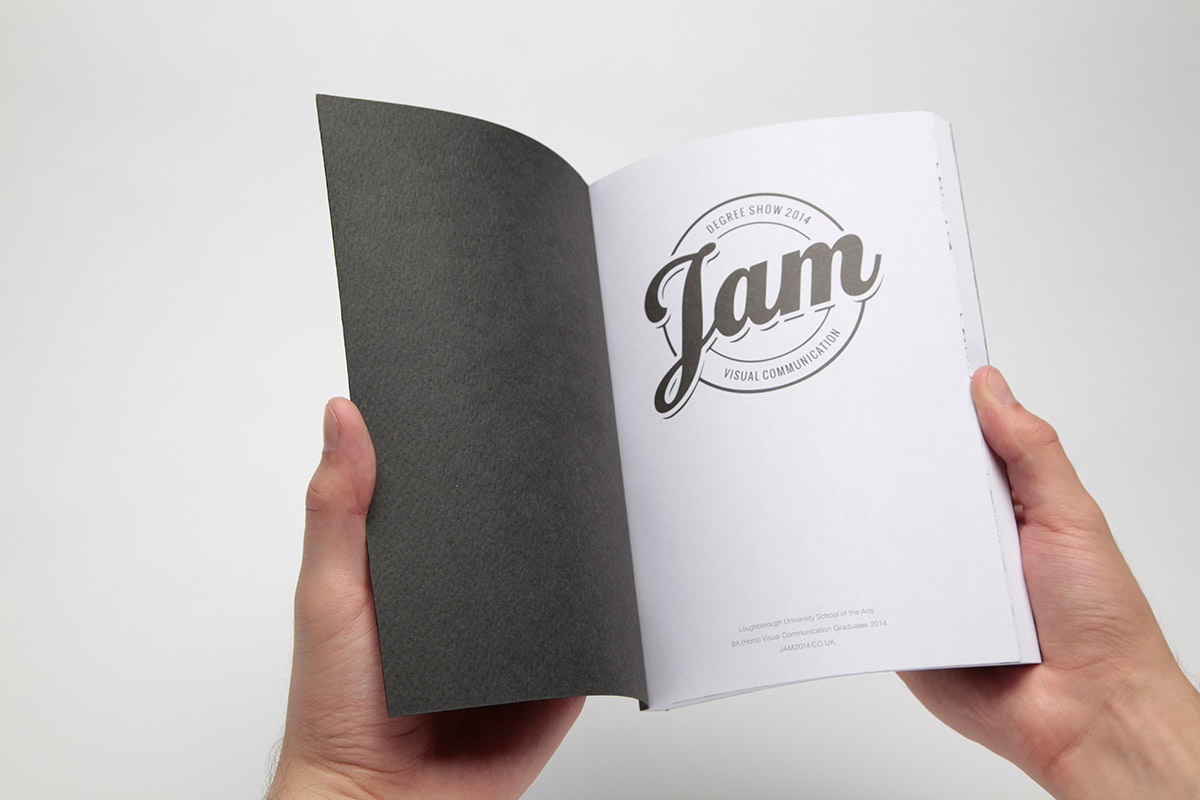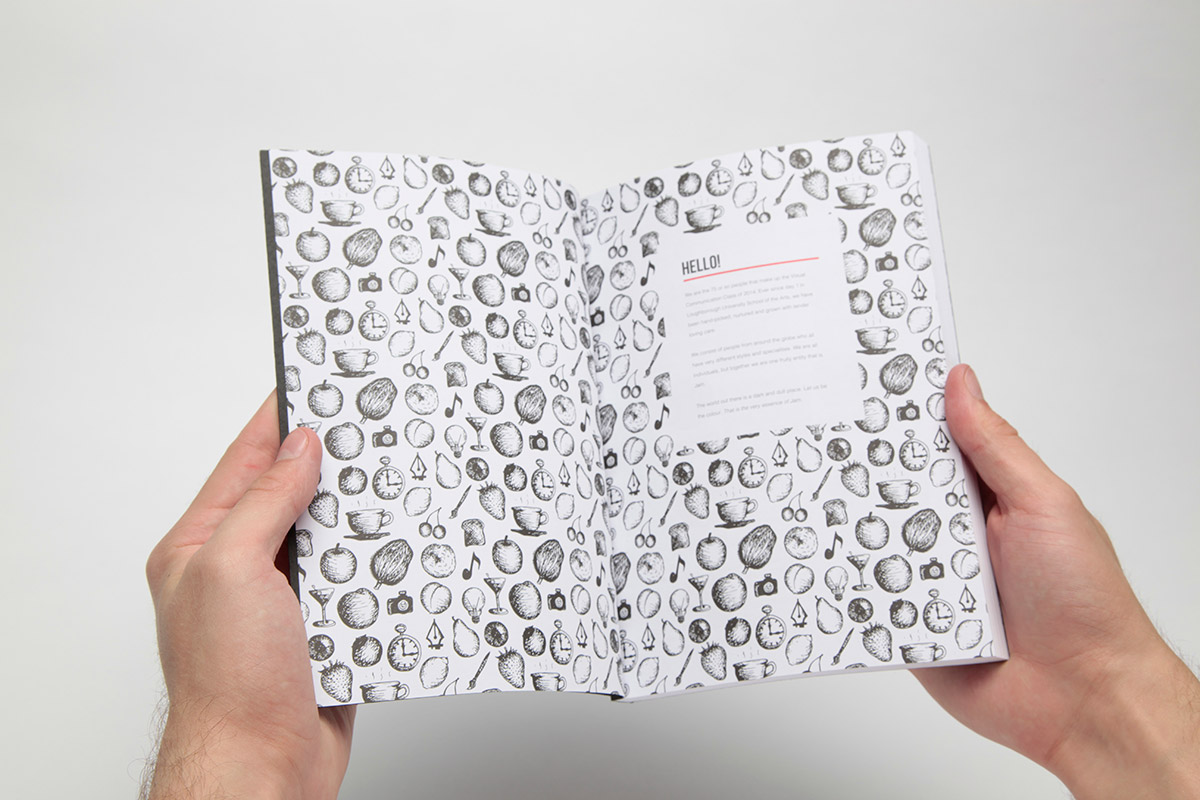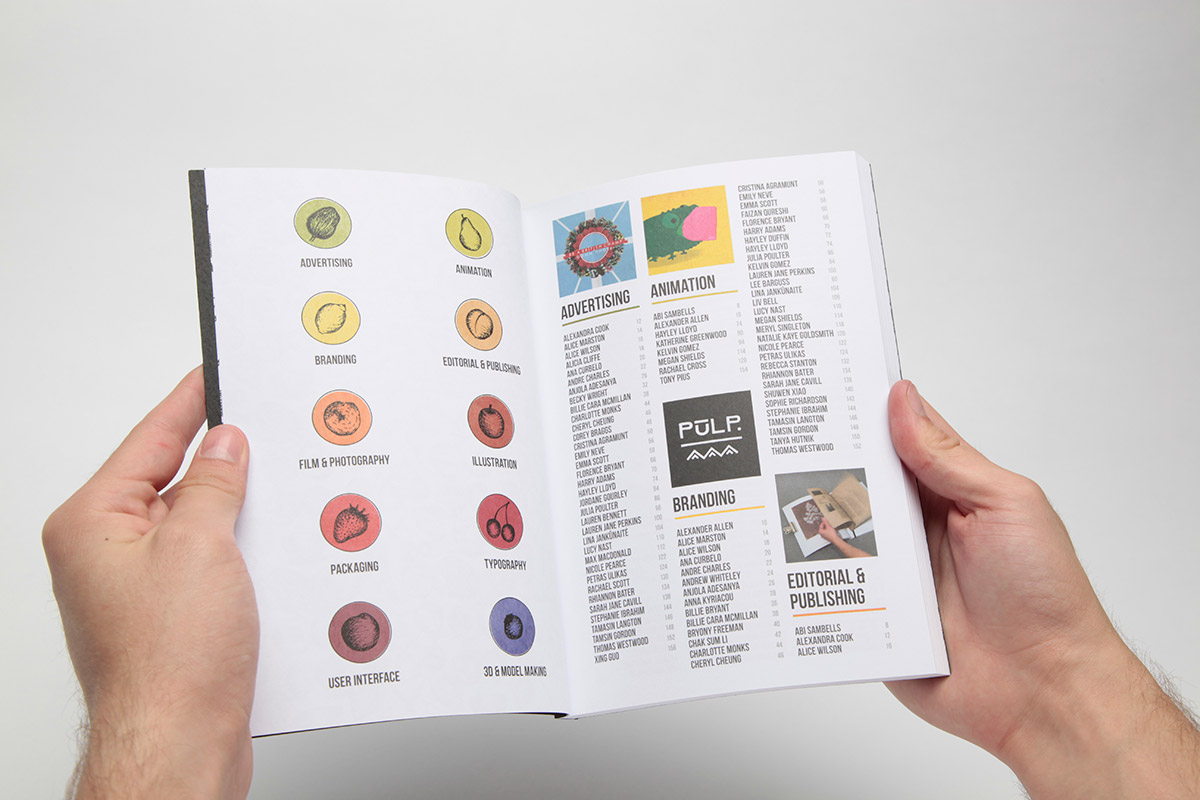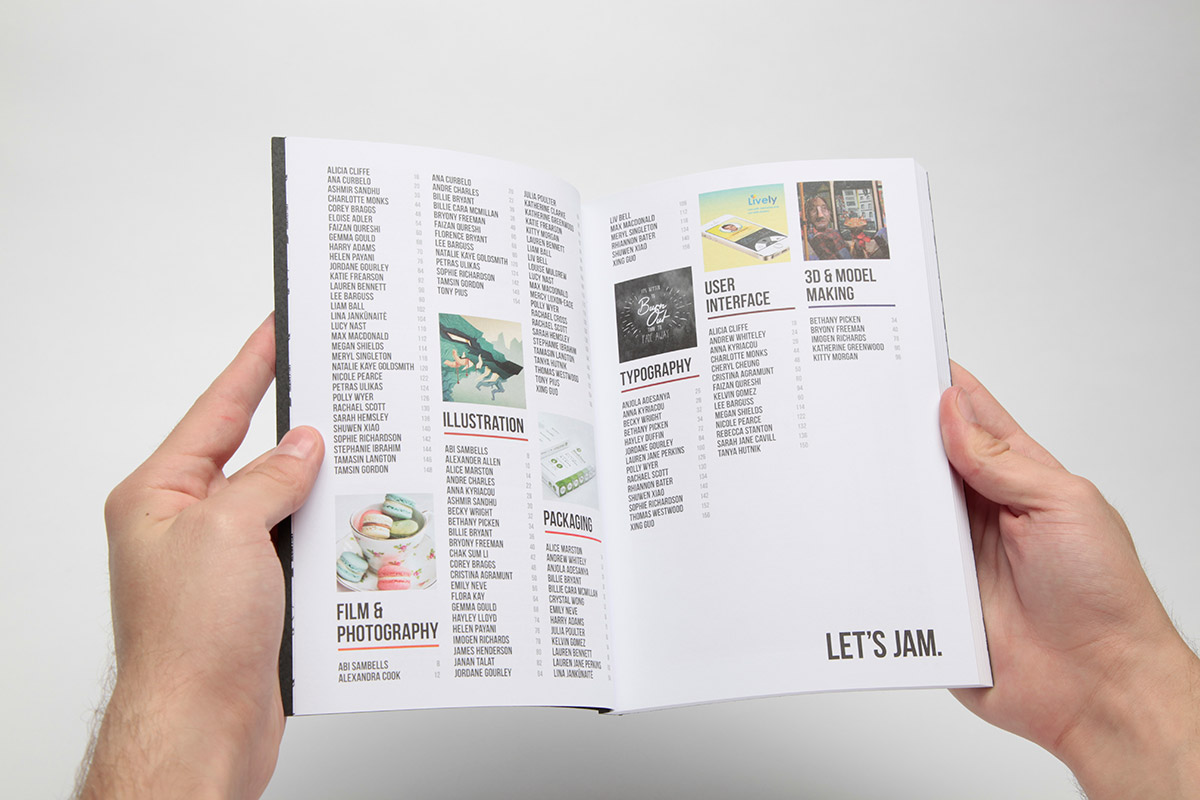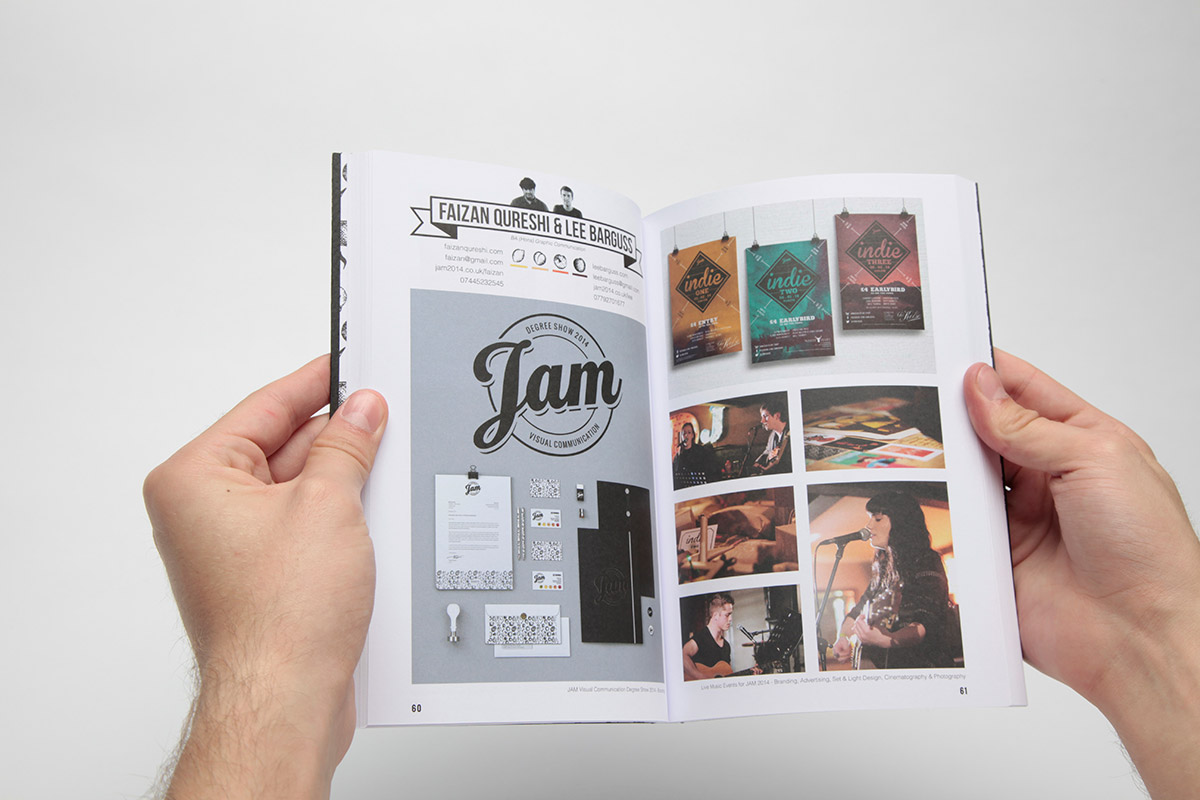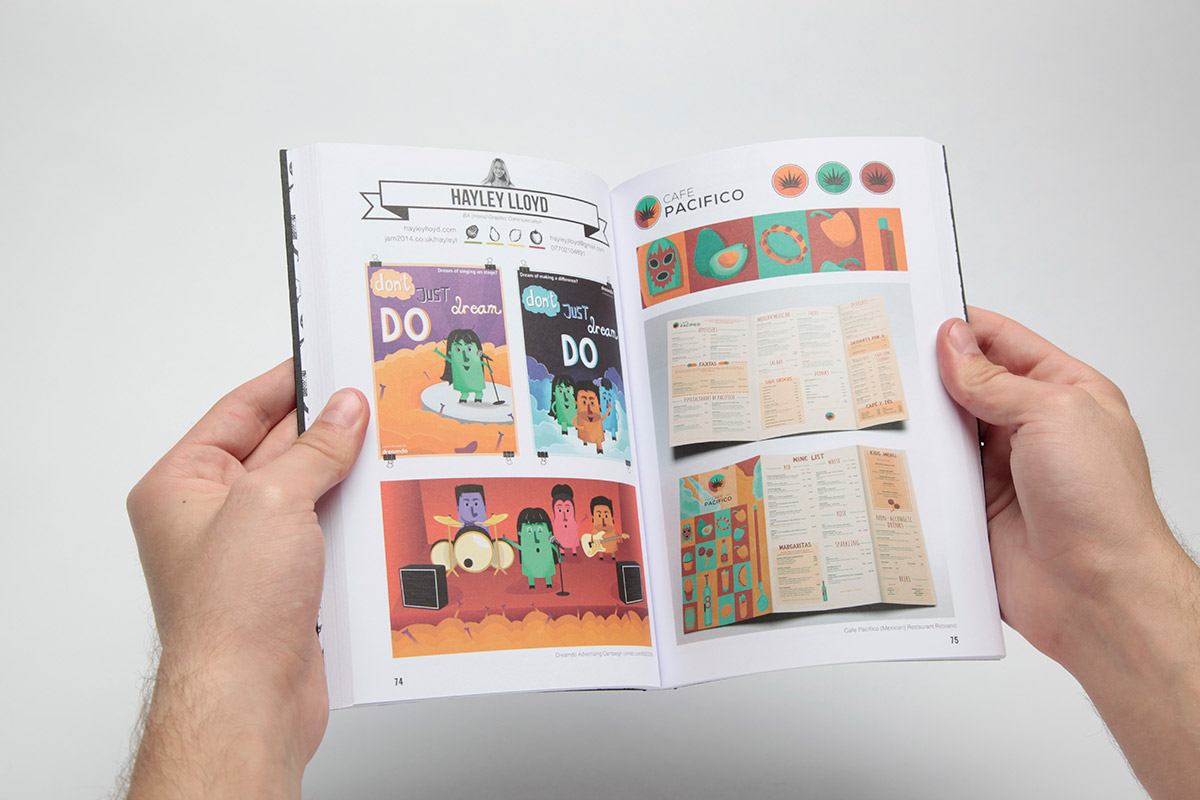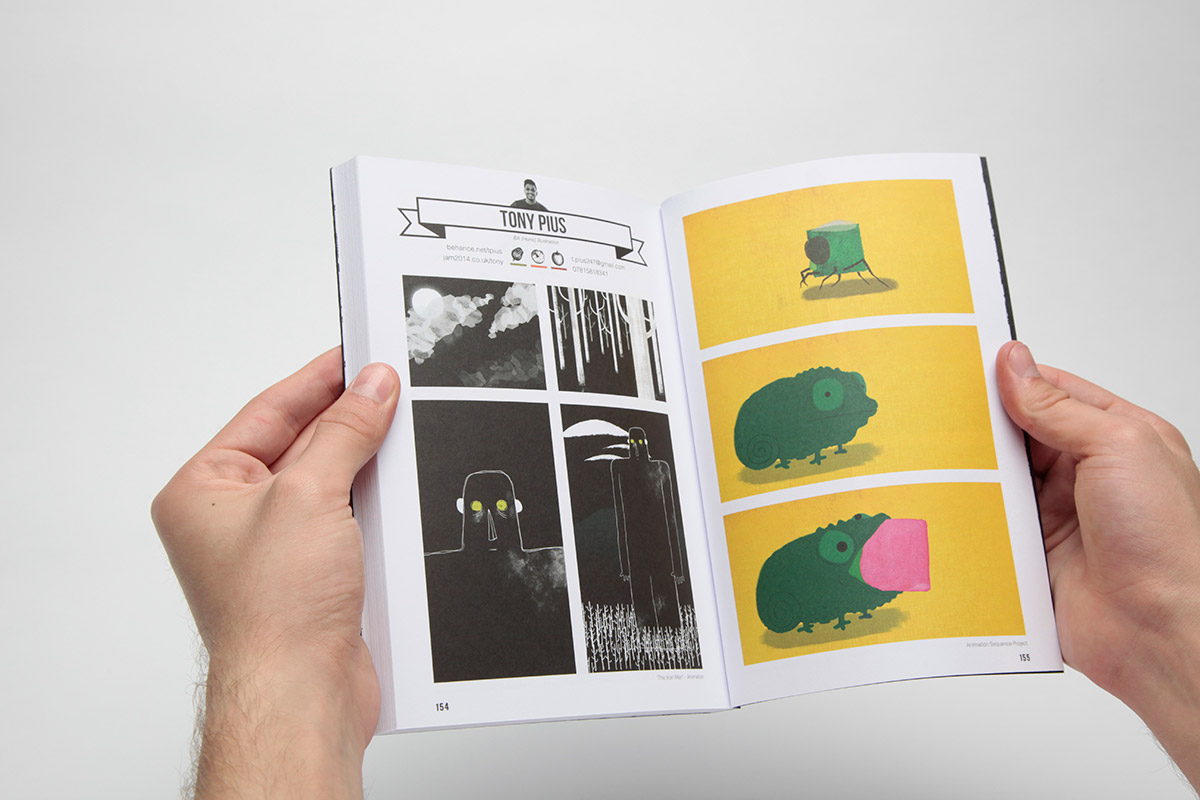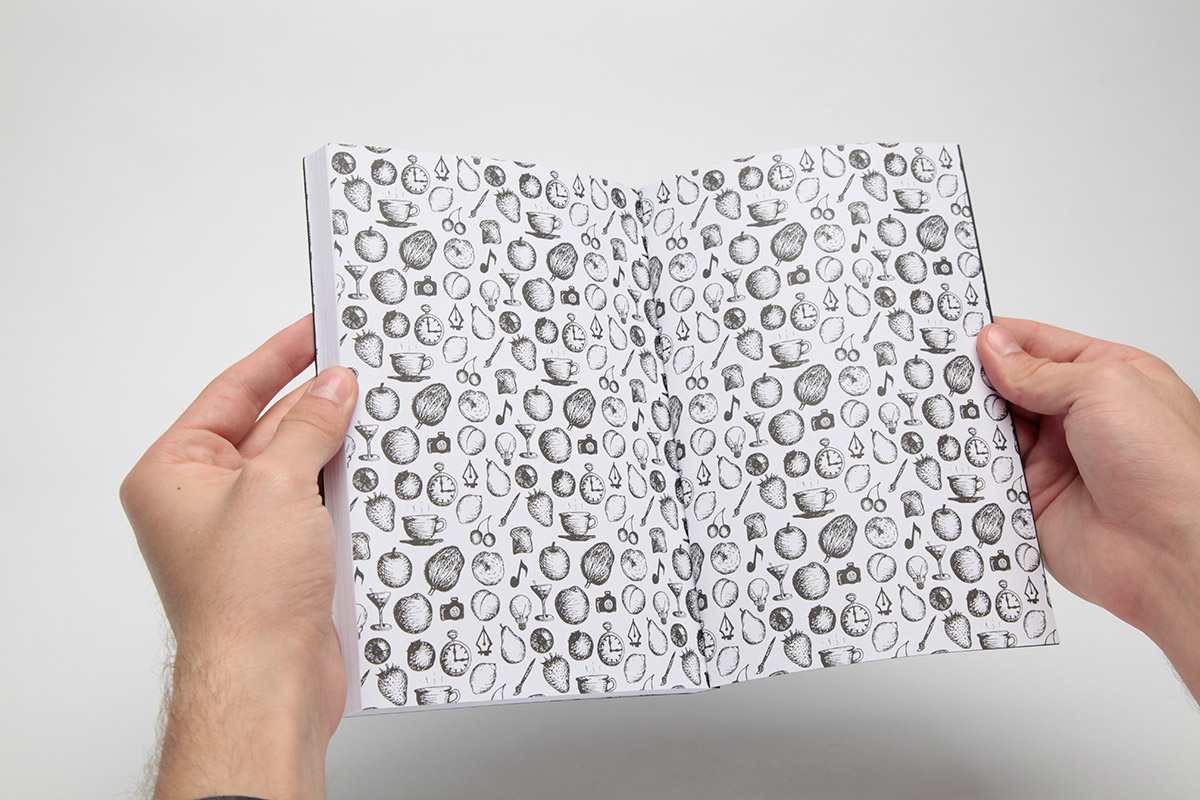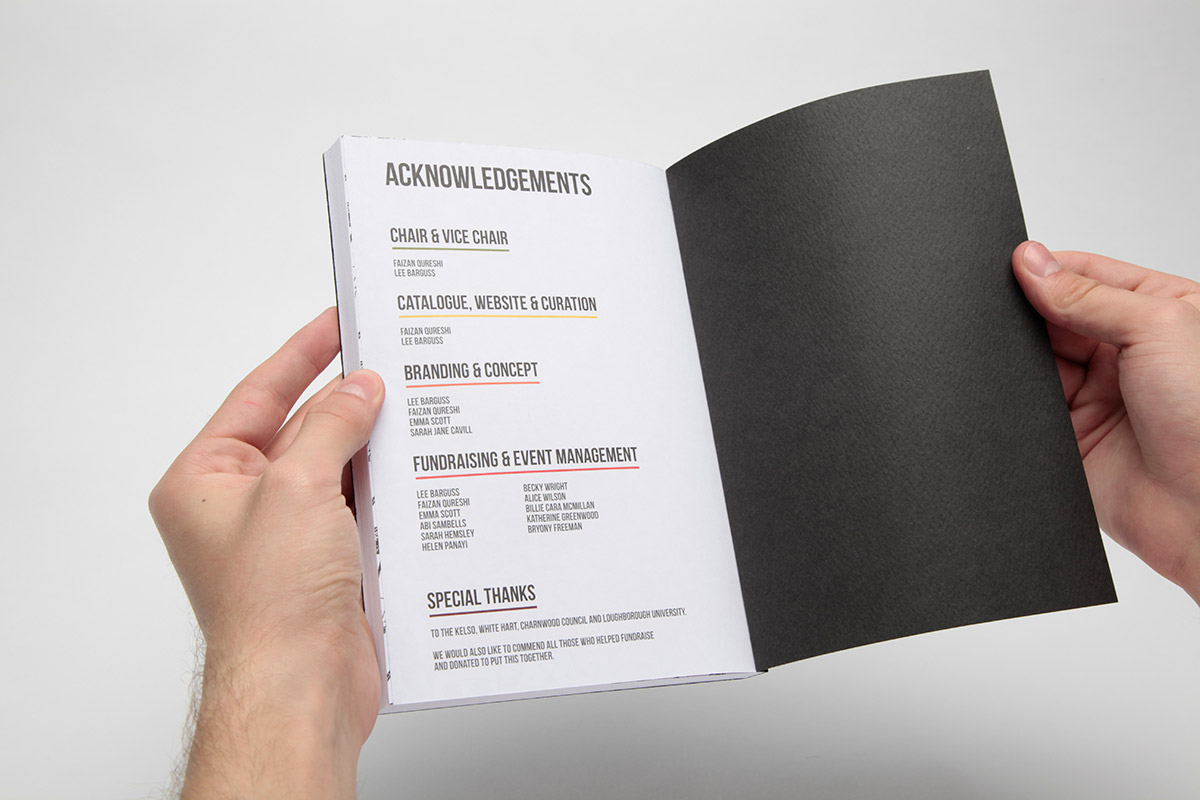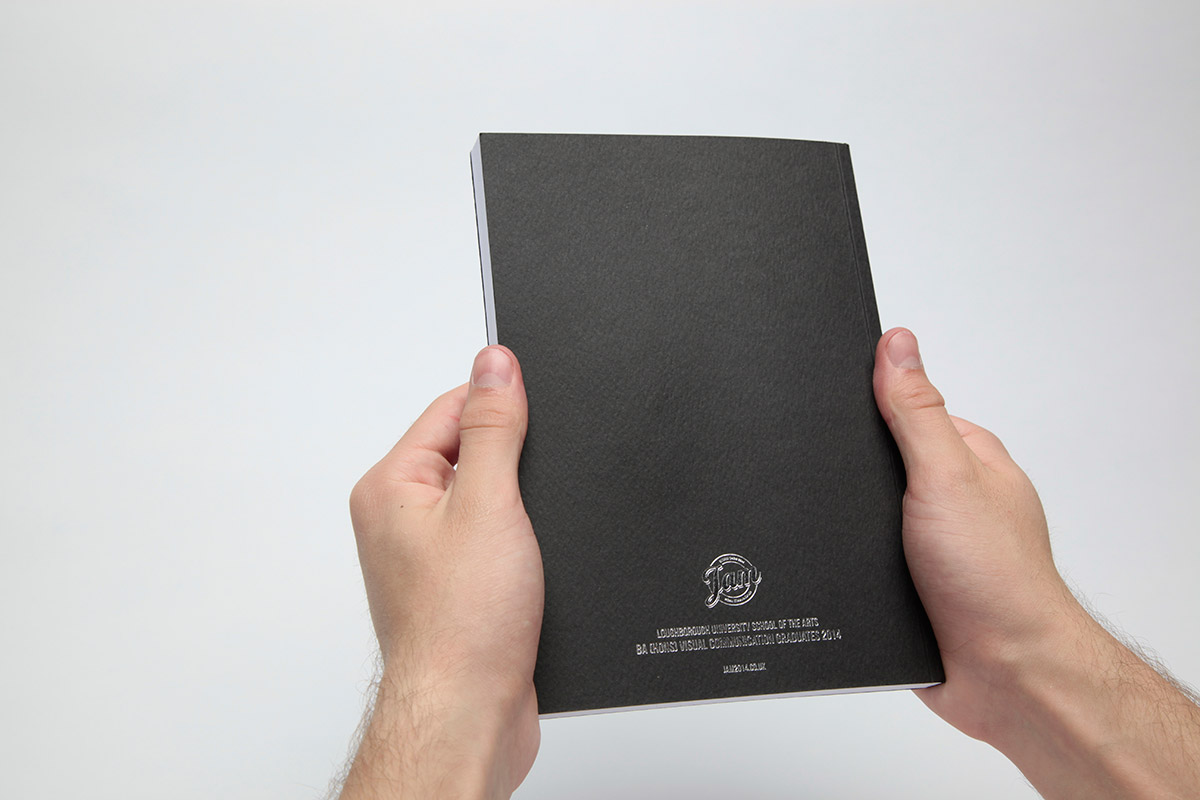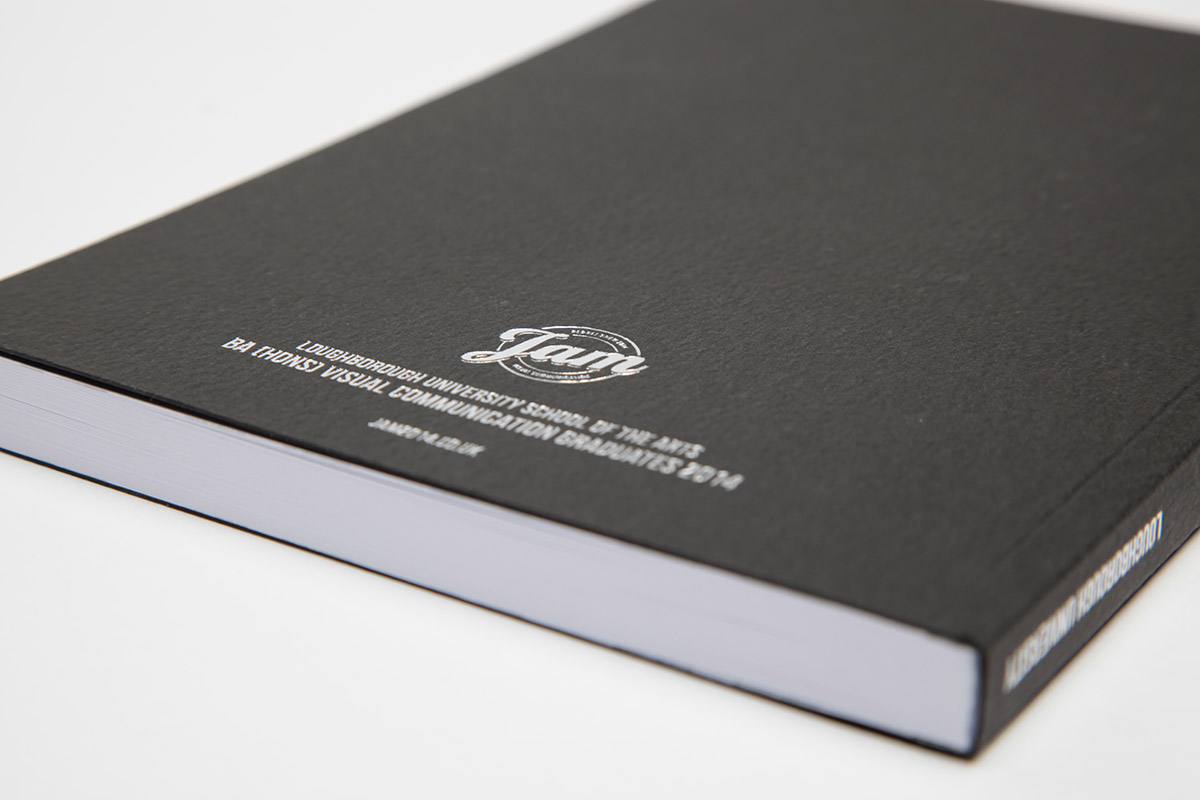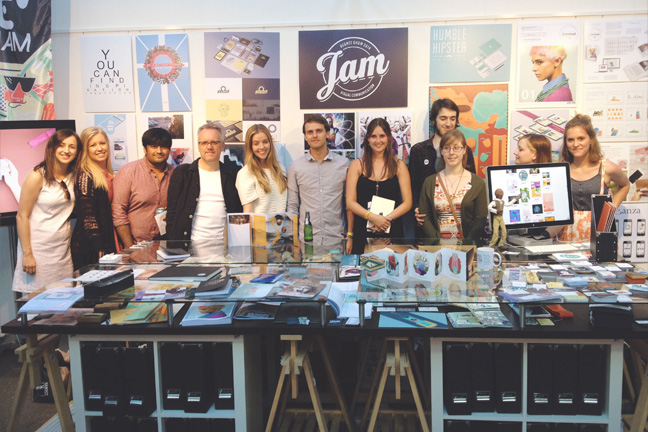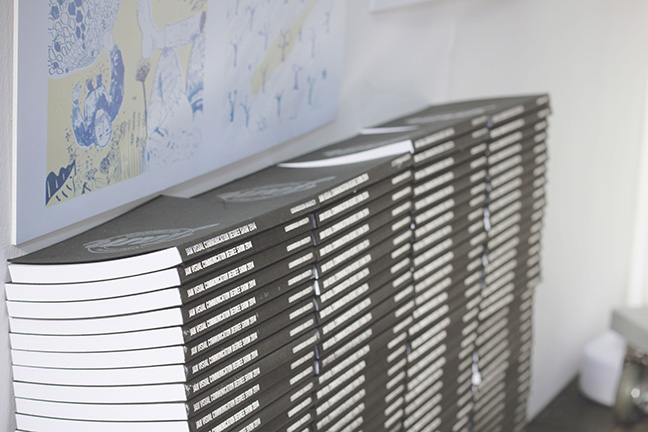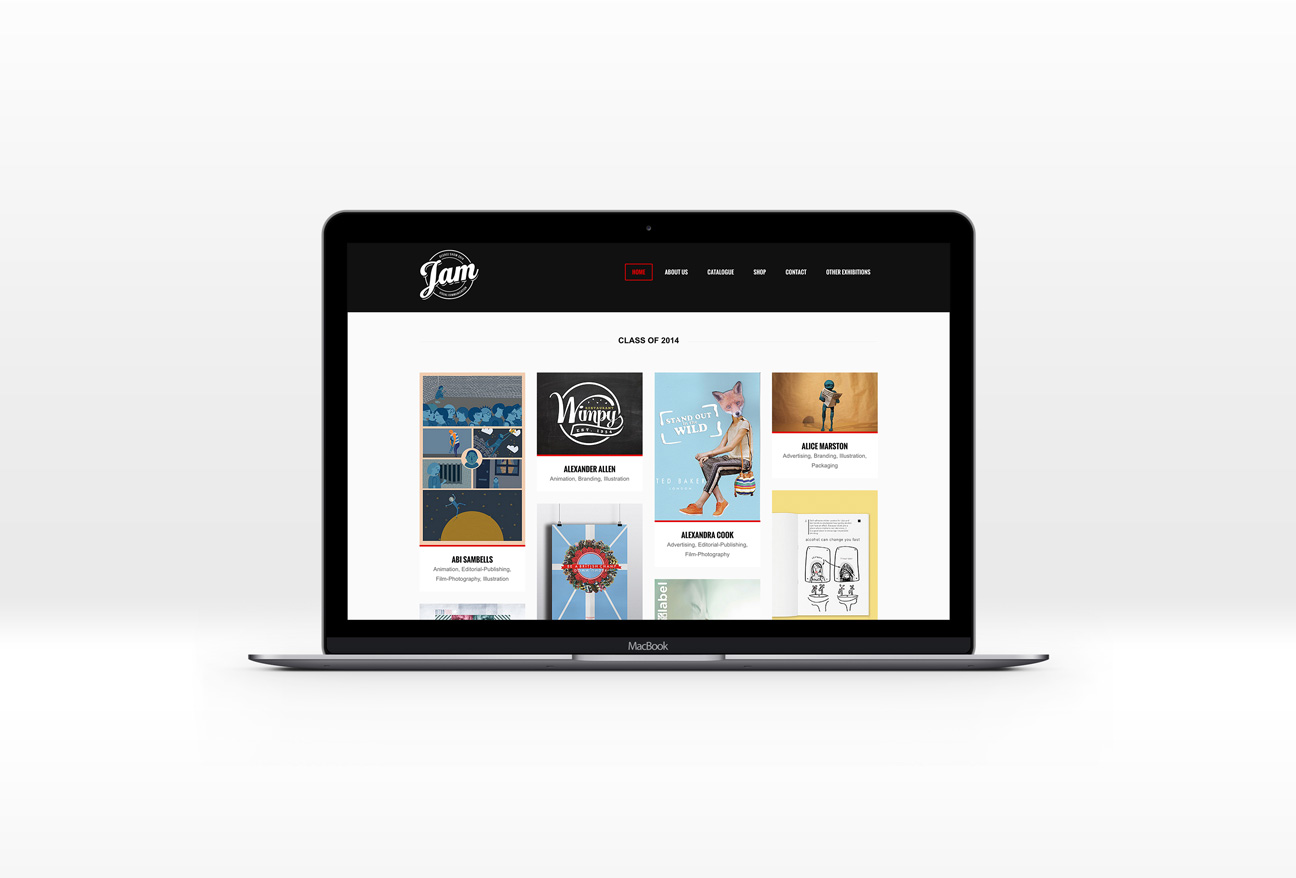 Client
Loughborough University
Collaborators
Lee Barguss
Tools
InDesign, Illustrator, Photoshop, HTML & CSS, Canon 5D MKII, etc.
The goal of this project was to represent the Class of 2014 as being hand-picked, nurtured and grown with tender loving care. This was a major driving force in our branding concepts and portrayed through the use of fruits, hand-drawn elements, and a stamp style logo, traditionally popular for family-run businesses. The department consists of many specialisms in Visual Communication, so it was important to bring all these together. The fruity pattern came into play here, which represented the essence of all of these specialisms coming together to form one united front, that is JAM.
The biggest part of this project was to work with 75 individuals to showcase and enhance the presentation of their work. We did this by mentoring them through professional standards training, covering commercialisation, showing work in-situ, and simplifying overcrowded images. The entire group was highly praised by critics and visitors alike, and had a special mention by CreativeBloq. Our final task was to design, curate and organise two shows. One was held at Loughborough University, and the second was part of D&AD New Blood in London's Old Spitalfield Market.