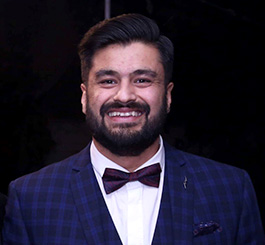 I am an accomplished product designer with over 15 years of experience, known for my solution-oriented approach. My expertise lies in creating user-centric products, ranging from native apps and CMS websites to e-commerce platforms, payment gateways, web portals and trading engines. I take pride in my ability to lead cross-functional teams, working collaboratively to deliver innovative and impactful digital solutions.
Incorporating the branding guidelines and the new aesthetics of Jungle Magazine, Faizan designed and developed a slick and beautiful, yet very easy to use website that acts as bridge between the magazine and its audience.
– Ali Foroughi, Jungle Magazine

I had some pretty big ideas for what I wanted the new Version 22 website to be capable of and Faizan tackled them all with relish. He brought a huge amount of design talent to the fore, along with an intimate knowledge of what had to happen behind the scenes for everything to operate as I wanted it to.
– Simon Lyons, Version 22

Faizan is very easy to work with and has an uncanny knack of knowing what it was that we needed well before we did.
– Percy Emmett, The Creative Knowledge Council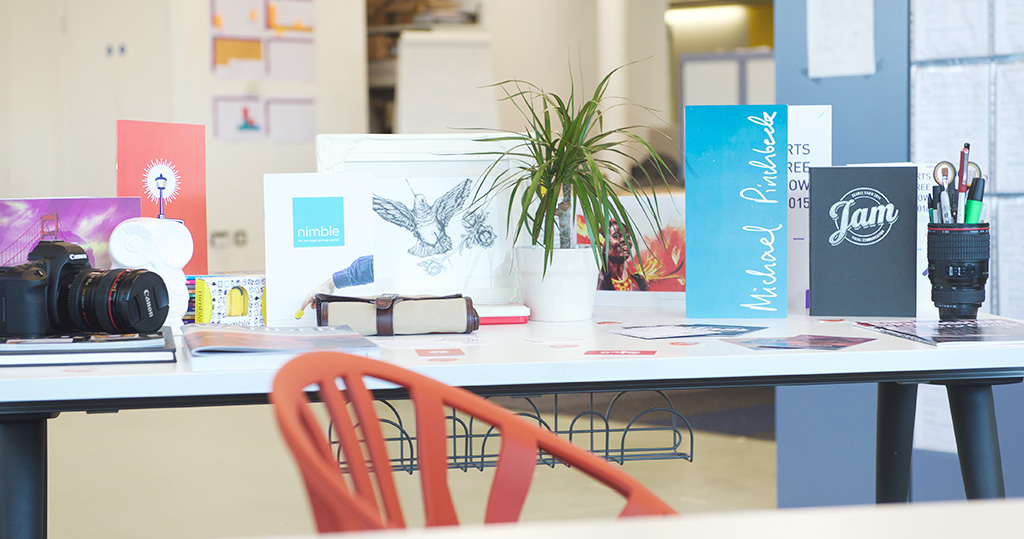 Career History
Digital Designer
SuperYachts.com
08/2017 – 03/2018
At the luxury media portal, I was responsible for all design for the company including web and print, working with a team of front-end and full-stack developers to create a new direction for the website. My responsibilities included planning, designing, project managing, talent acquiring, team leading and making sure that we are incorporating the directors' vision in major areas of the website.
Co-Founder & Creative Director
Humble Design
06/2014 – 07/2017
Co-founder of Humble Design, a successful design agency, working collaboratively with other designers on a number of projects for 3 years. My main role as Creative Director was to set the design direction for each project by analysing trends, bringing fresh approaches and fostering innovative ideas, whilst making sure that the work produced is contemporary and of the highest standard within the timeframe. Some of our clients included Nottingham Trent University, Coventry University, Loughborough University, NHS Leicester, British Council, NESTA, Hyde Park Suites and Jungle Magazine.
Lecturer in Visual Communication
Loughborough University
09/2015 – 06/2017
As a lecturer at Loughborough University, I worked with first and second year students, guiding them through projects, providing formative feedback and grading. As a practicing designer, I offered students insight into design in the real world, mentoring through research, ideation, conceptualisation through to the development of visual outcomes. I did this by transferring knowledge, simplifying complexities and promoting understanding of good design practices.
Digital Designer
Larym Design
03/2009 – 04/2014
At the web development and marketing studio Larym Design in Las Vegas, I worked collaboratively with a small team brainstorming, conceptualising, project managing, client liaising and seeing that through from design to finished web solutions.
Community Support
RedBubble
07/2008 – 03/2009
At the online creative platform RedBubble, I was involved in supporting community moderators, as well as providing leadership through active participation and communication. Other responsibilities included establishing good community etiquette, identifying and recruiting volunteers to help guide the community, managing creative user groups and facilitating customer service enquiries.
Digital Designer
Freelance
01/2002 – 05/2008
As a determined young designer, I gained experience working with over 150 clients from a variety of locations, taking web projects from start to finish. Industries included fashion, interiors, retail, entertainment and hospitality.
Education
Loughborough University
BA Hons. Graphic  Communication – First Class Honours
09/2010 – 06/2014
Awards & Achievements
Graduate Commercialisation Scheme
07/2014
Granted a place in Loughborough University's graduate commercialisation hub. One of ten businesses selected from over eighty applications. Support included mentoring, training, funding and office space.
Exhibited at D&AD New Blood
07/2014
Exhibited design work including the branding for Loughborough University's show stand, in collaboration with other designers & illustrators.
Loughborough University Head of Department Awards
06/2014
Winner of Loughborough University's Student Representative of the Year for School of the Arts.
Loughborough University Academic Awards
05/2014
Nominated for Loughborough University's Best Department Committee Chair.
Technical Knowledge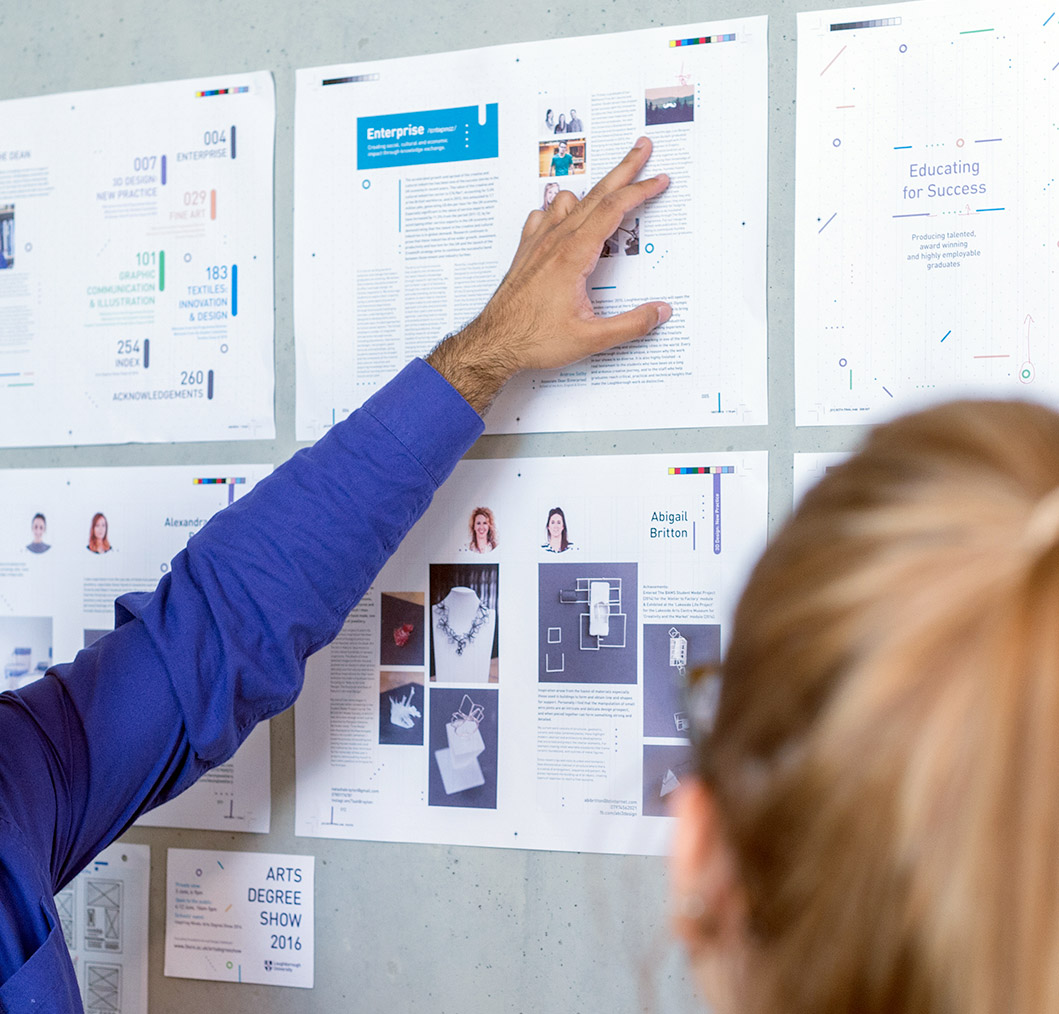 Skills
Creativity
Broad creative skill set developed and honed through undergraduate degree and professional experience. Sharp attention to detail allows me to foresee possible future obstacles, and to develop innovative and creative ways of overcoming them.
Teamwork
Experience working with small and medium sized teams in a variety of collaborative creative projects. Team roles included planning, organising, fundraising, marketing and execution. This gave me the opportunity to learn from individuals of both creative and technical backgrounds.
Communication
Excellent interpersonal and communication skills developed through 10 years of professional experience in client-facing roles.  Able to work with a consistent ability to keep calm and efficient under pressure with a level of excellence towards attitude, presentation and discretion.
Leadership
Team leading skills directing the planning, organising and overseeing operational aspects of a variety of creative projects. Ability to be flexible, think critically and initiate fresh ideas.
Time Management
Adept at working to deadlines and budgets with a solution oriented approach and the understanding of the importance of strict time management.
Get in Touch
Mobile
+44 (0) 7445 232545