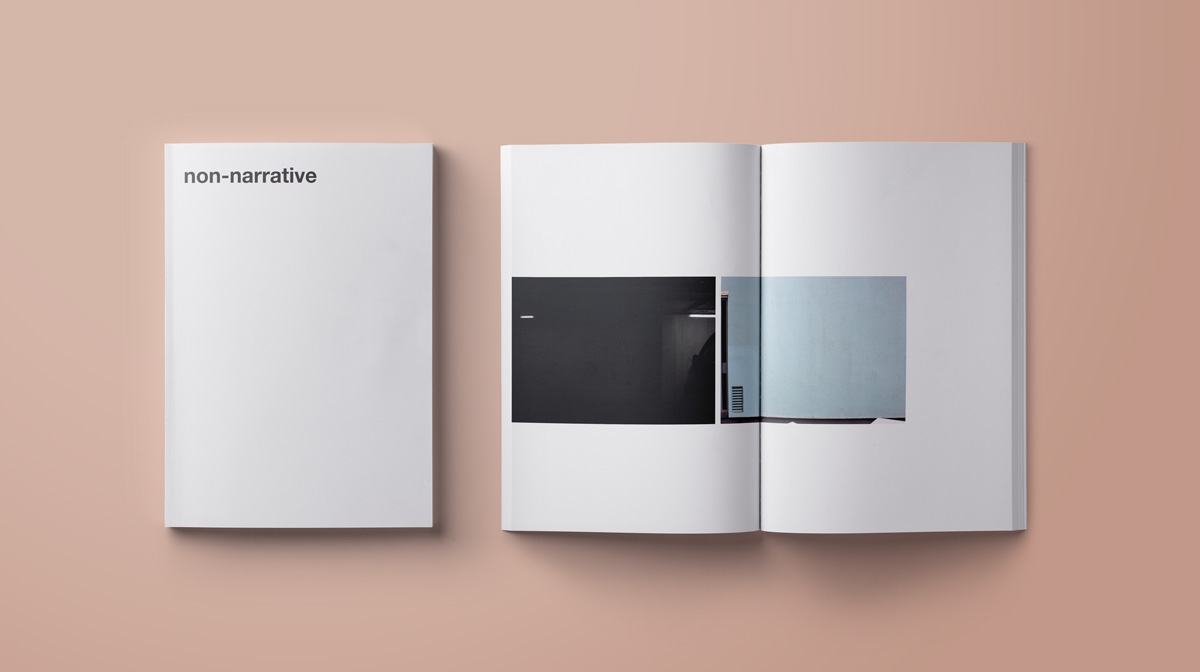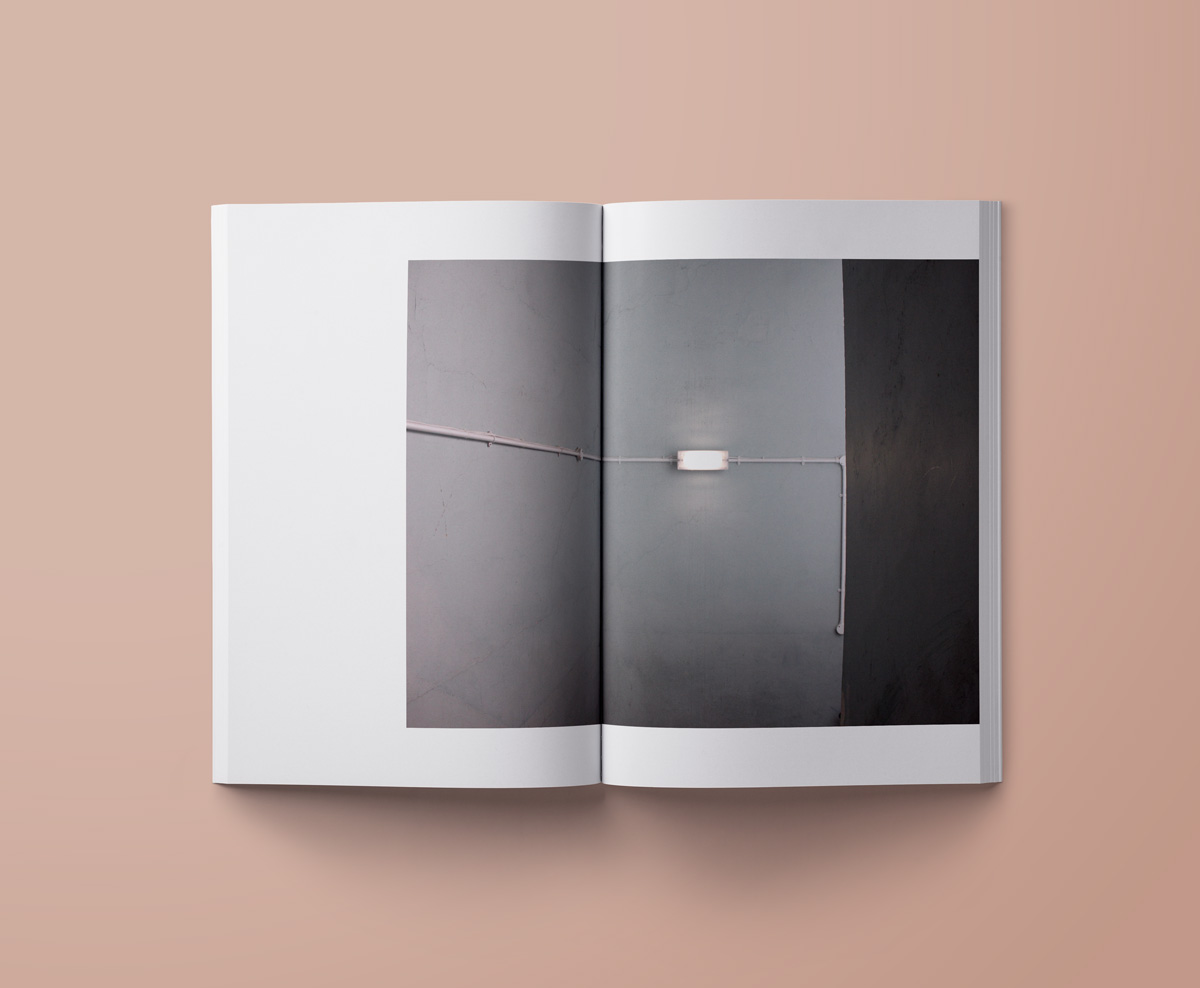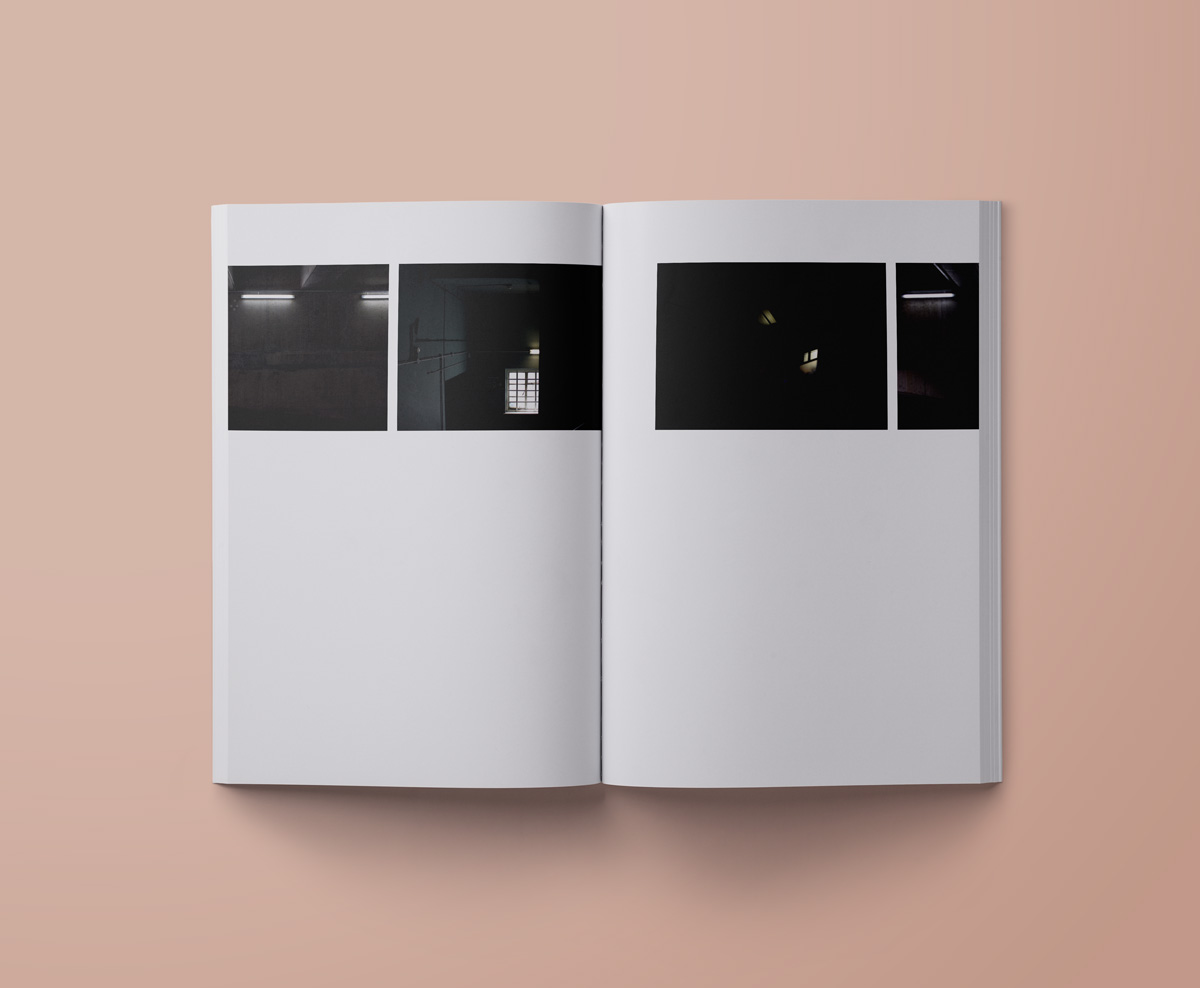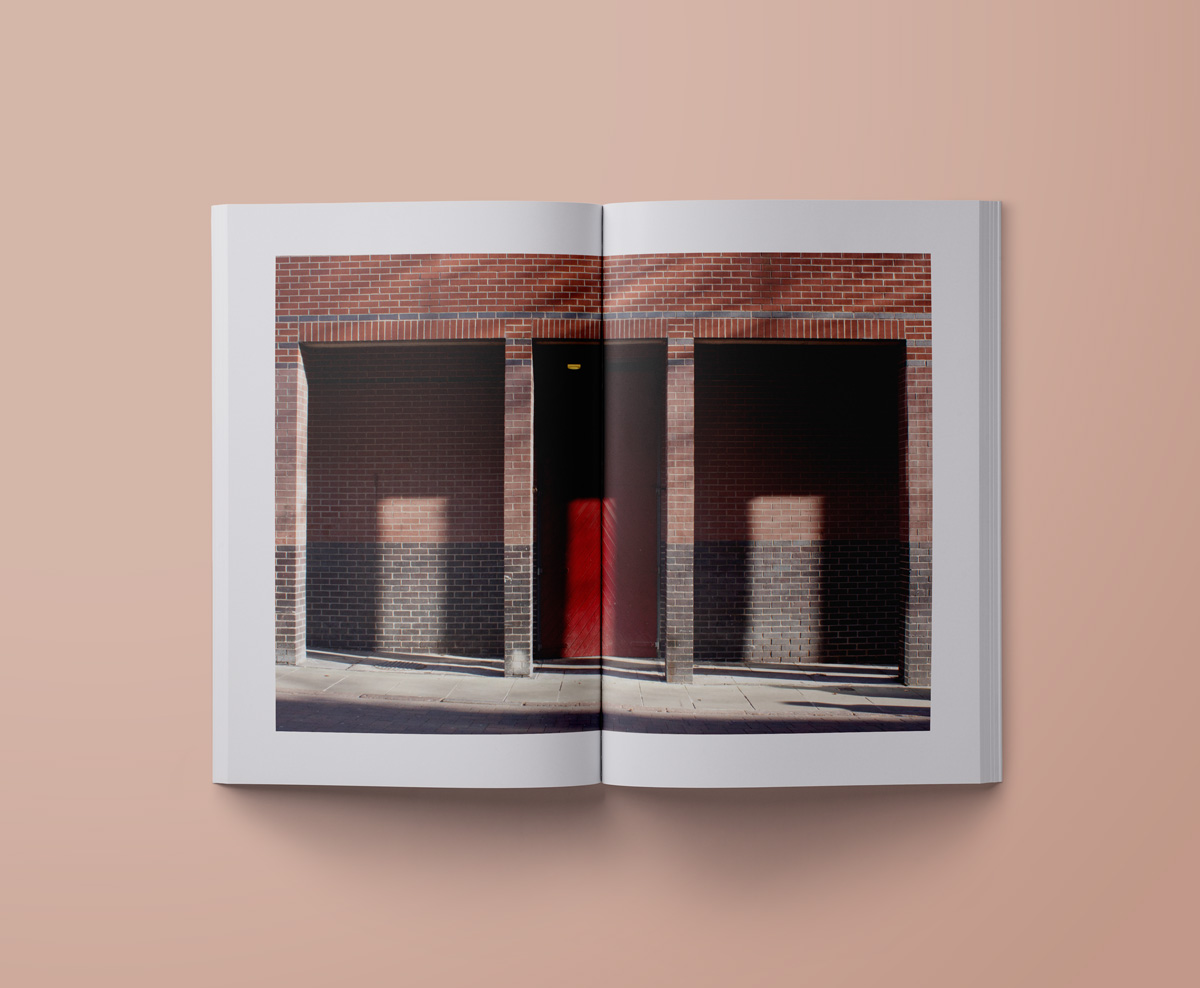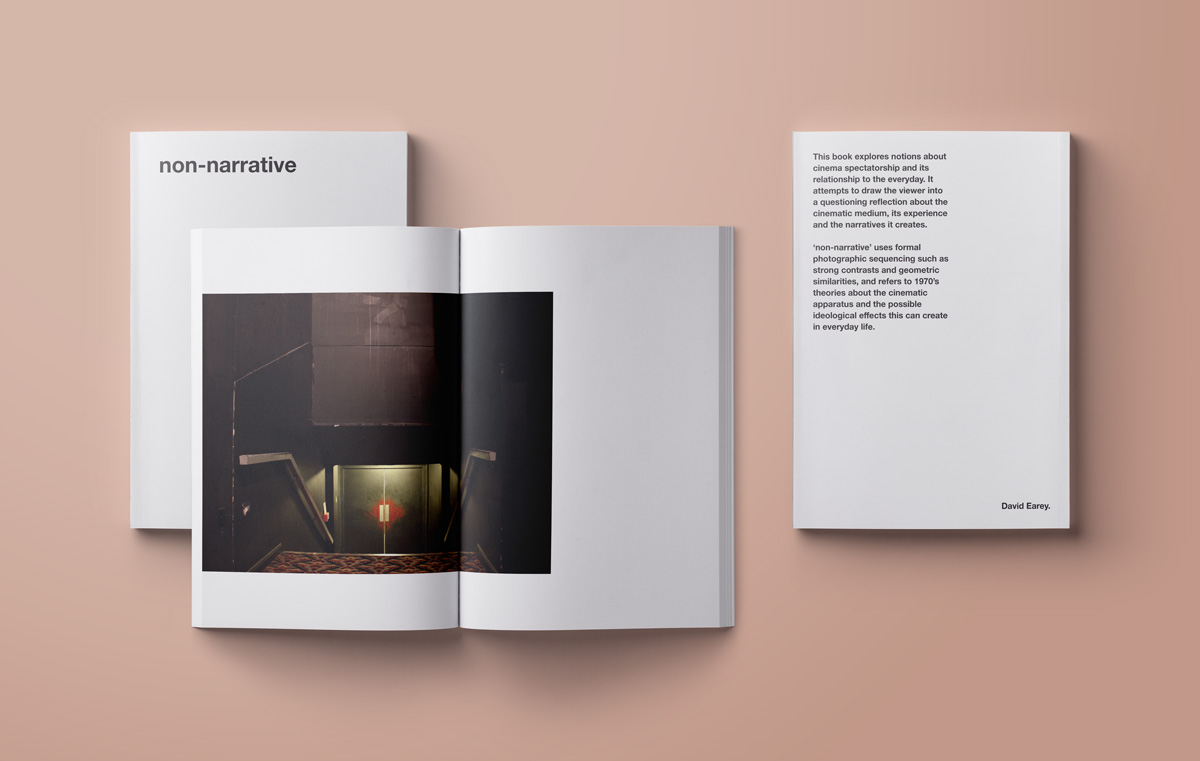 Tools
InDesign & Photoshop
This book explores notions about cinema spectatorship and its relationship to the everyday. It attempts to draw the viewer into a questioning reflection about the cinematic medium, its experience and the narratives it creates.
'non-narrative' uses formal photographic sequencing such as strong contrasts and geometric similarities, and refers to 1970's theories about the cinematic apparatus and the possible ideological effects this can create in everyday life.
I worked with David in the creation of his book, film and exhibition.