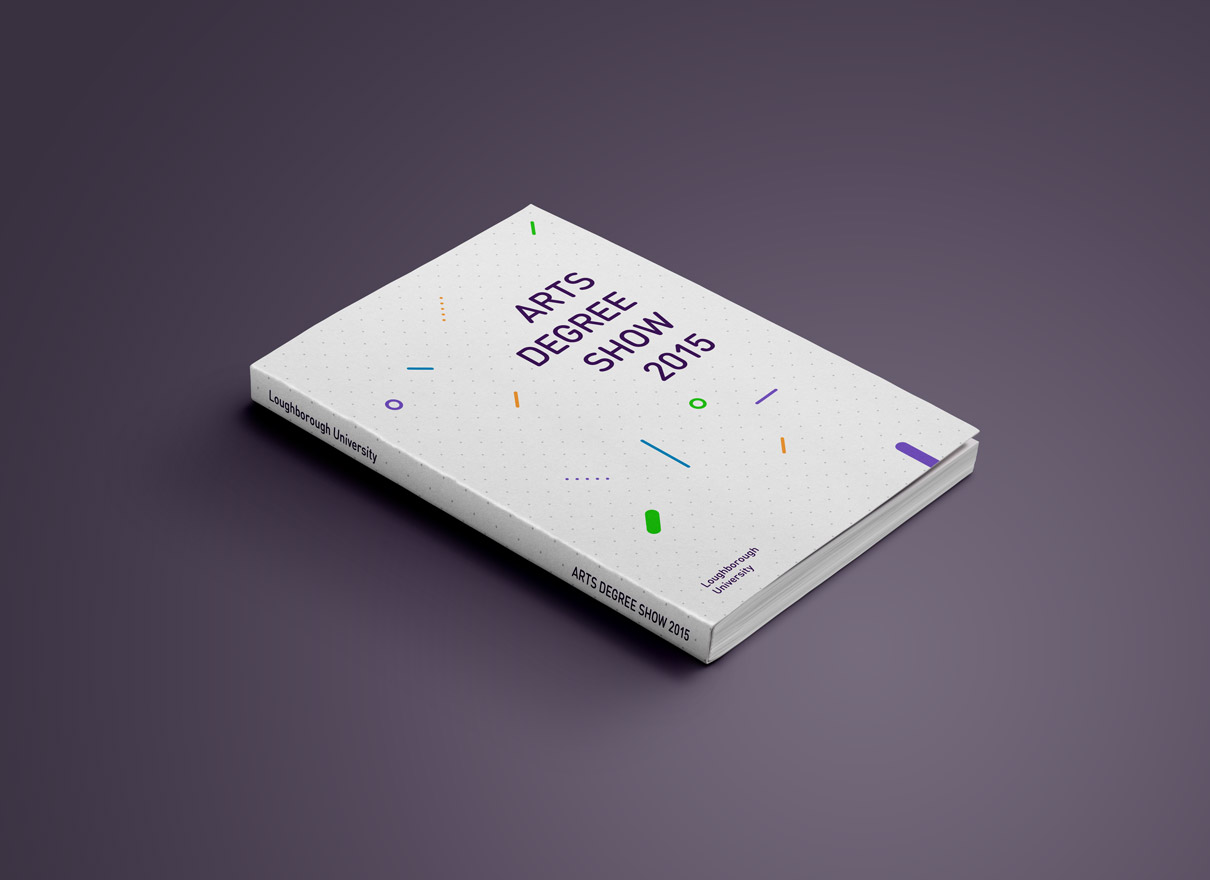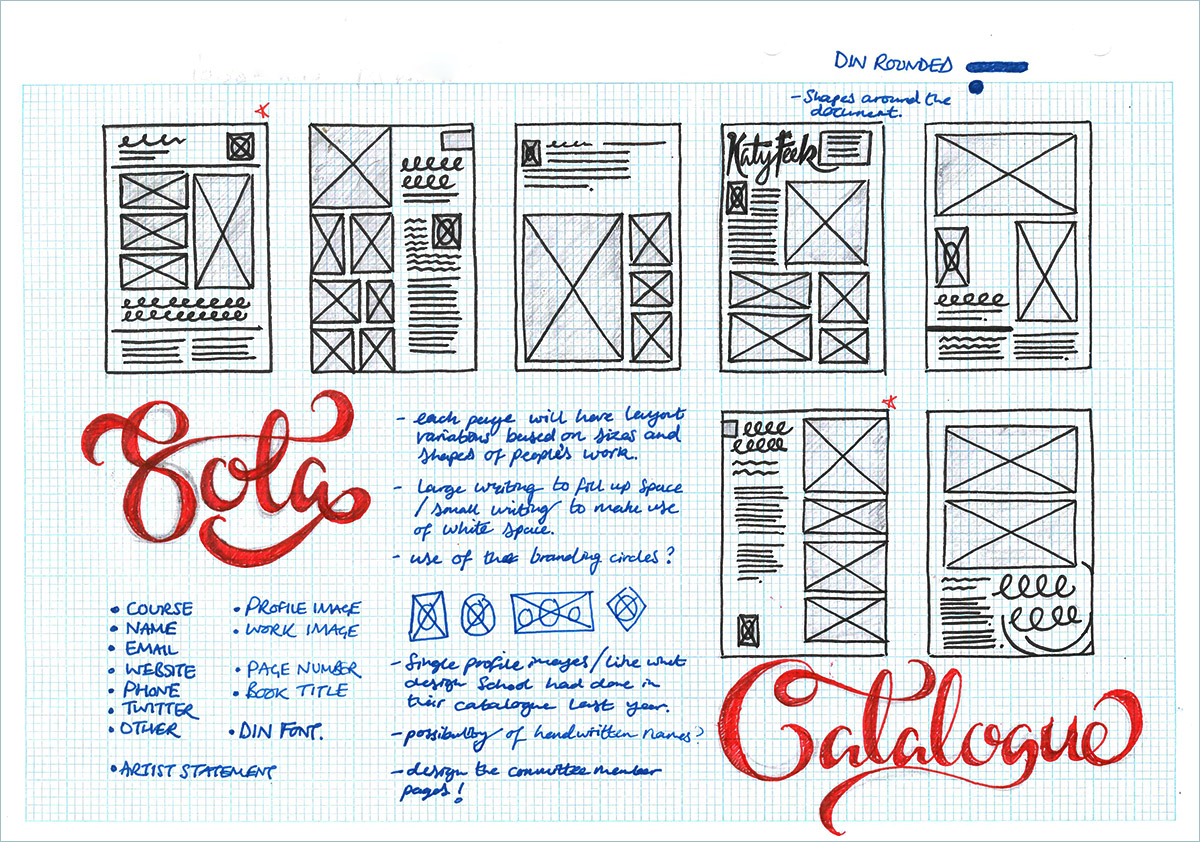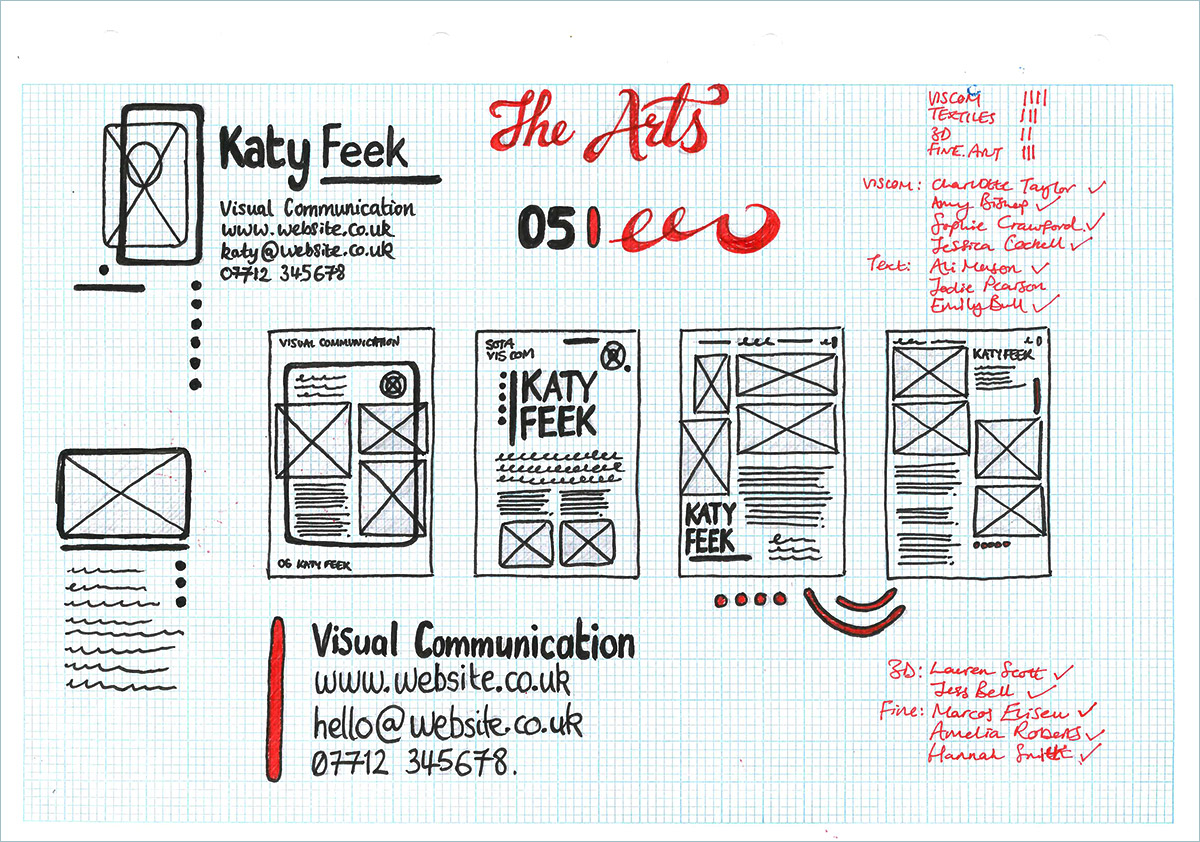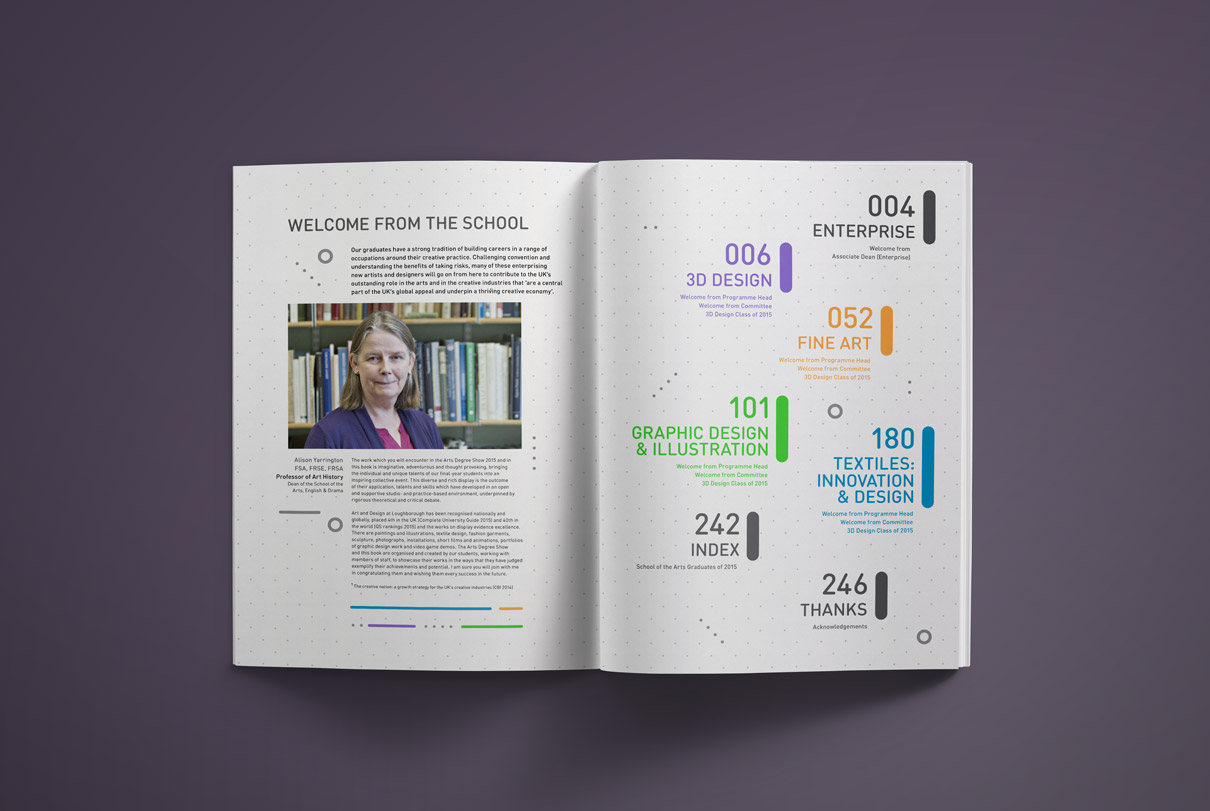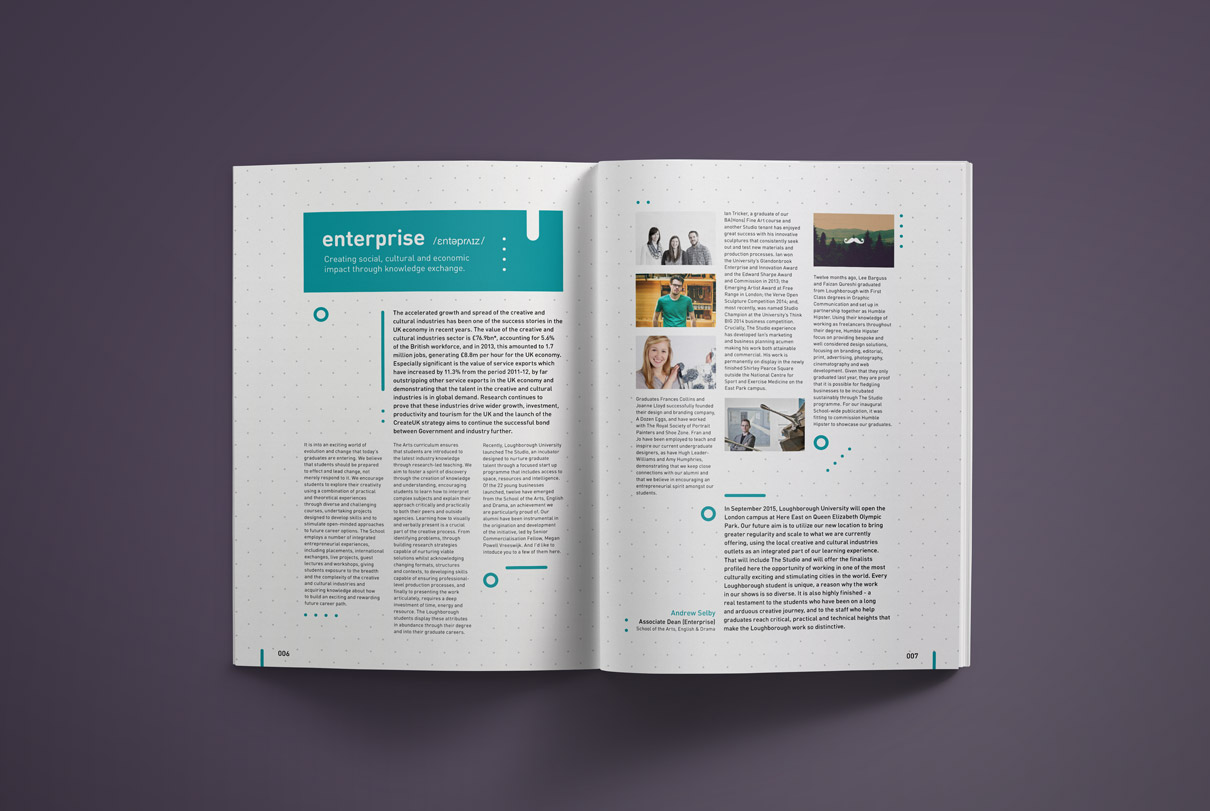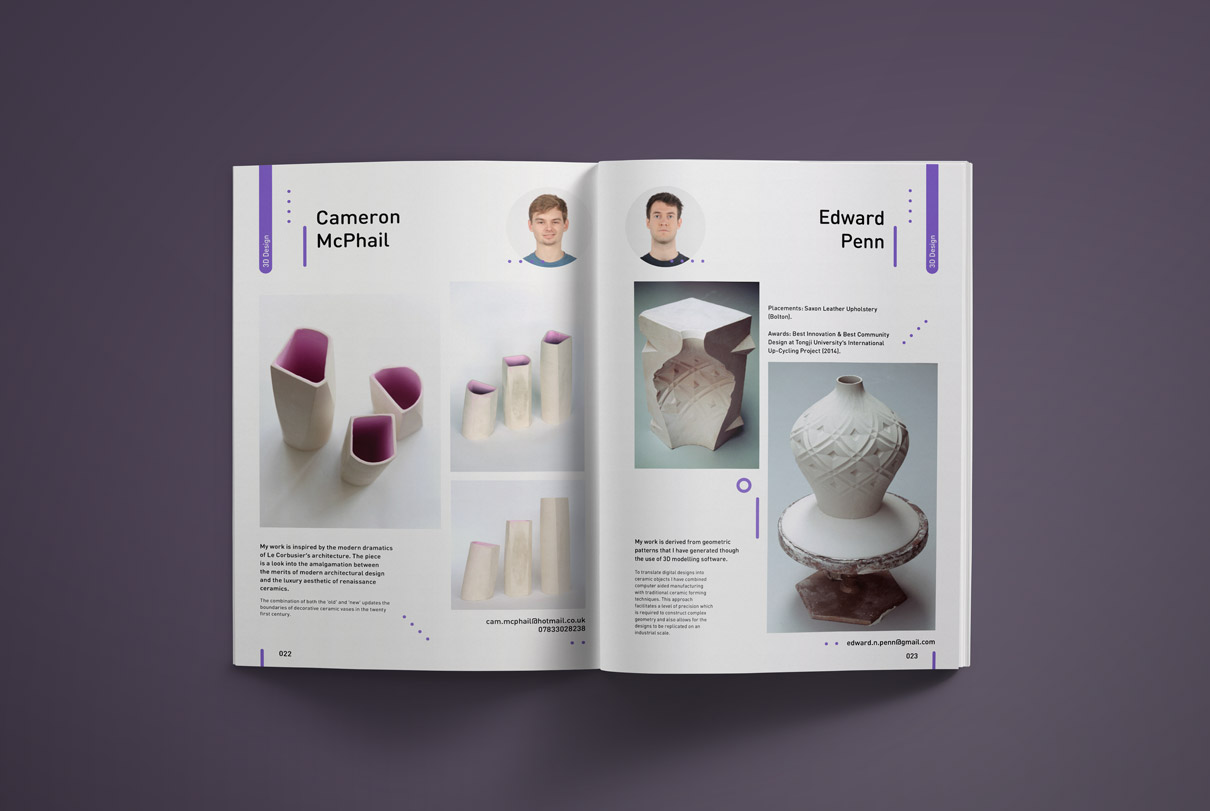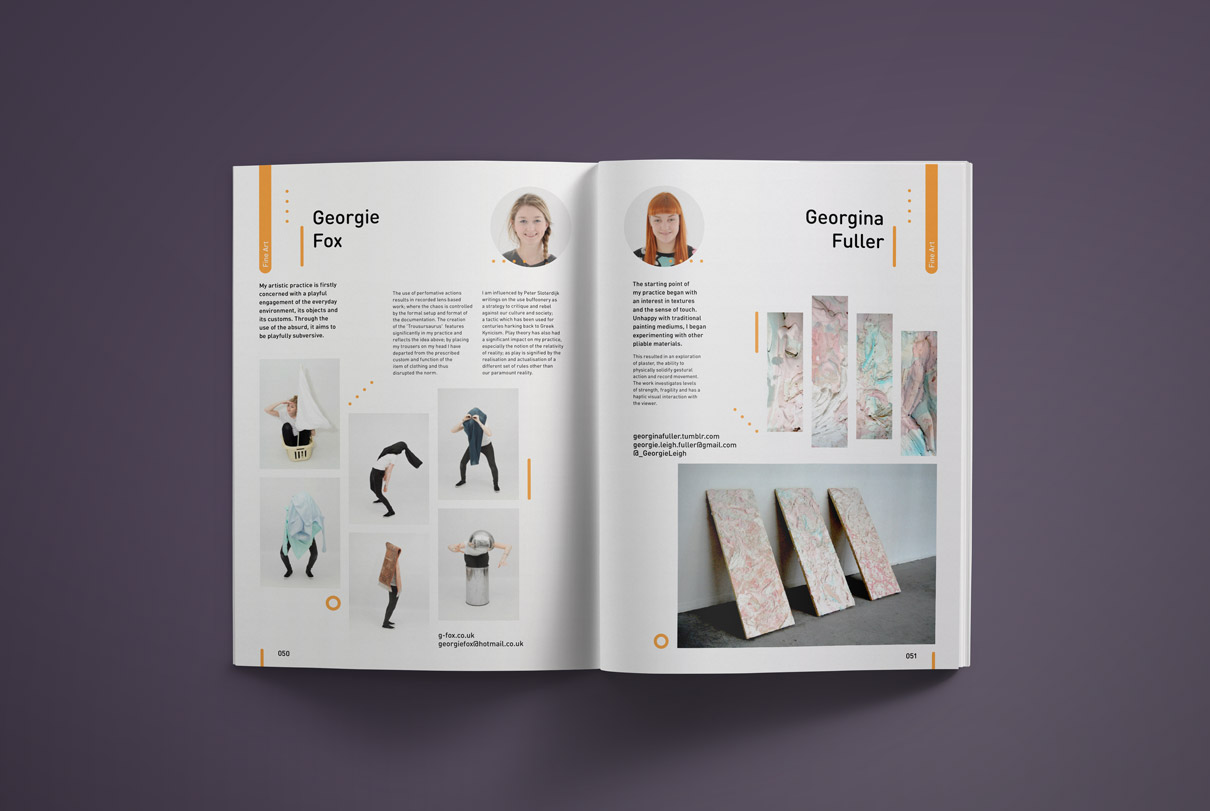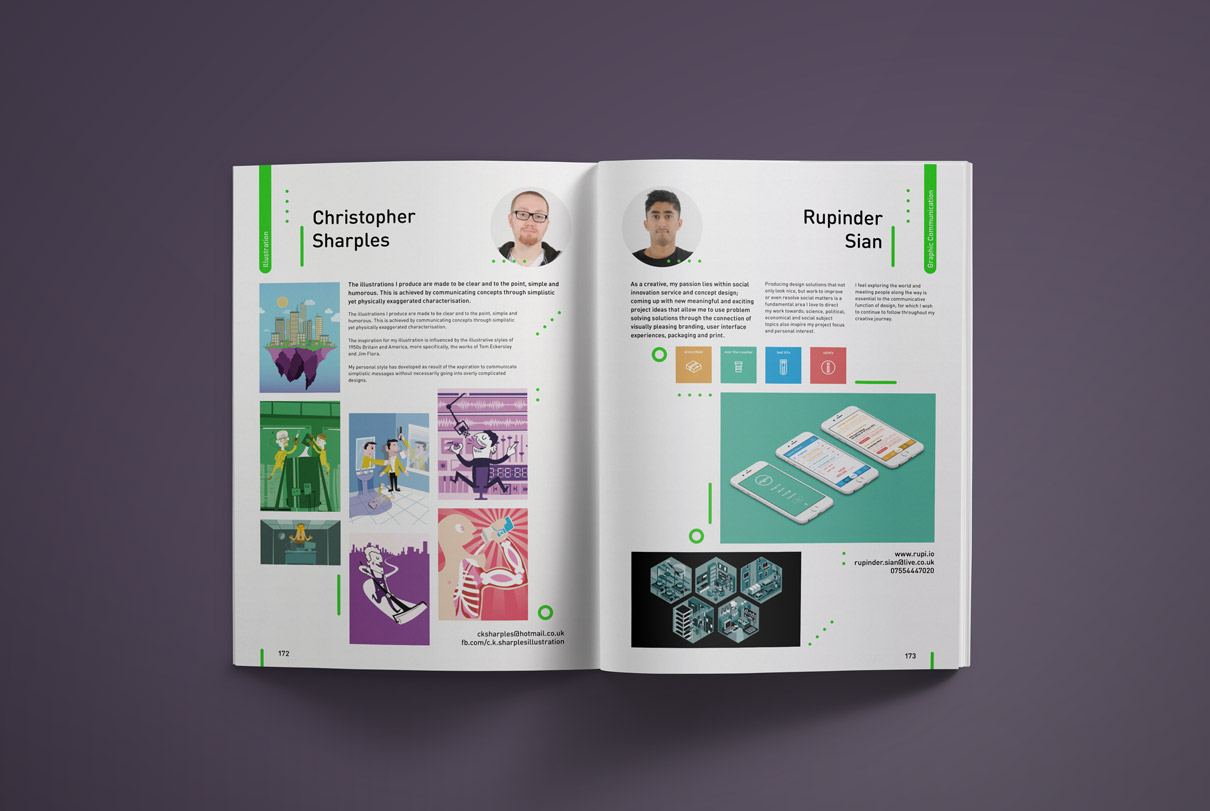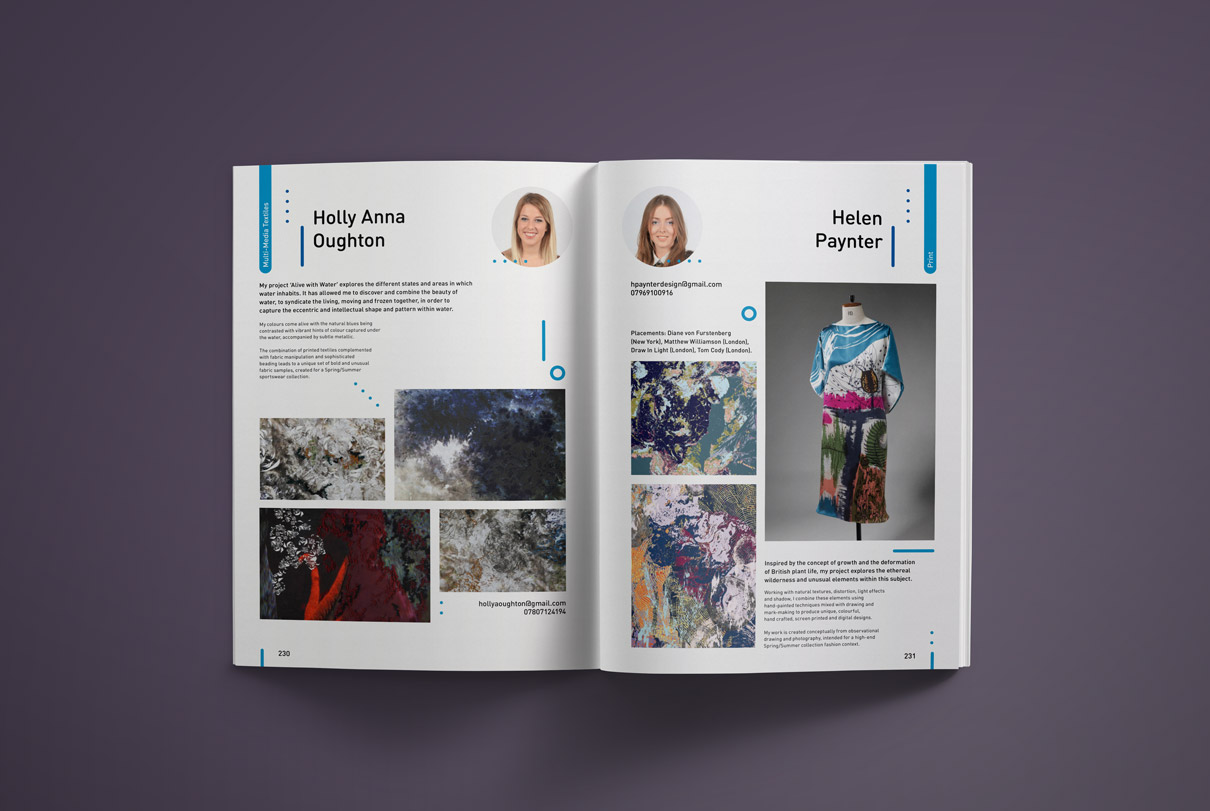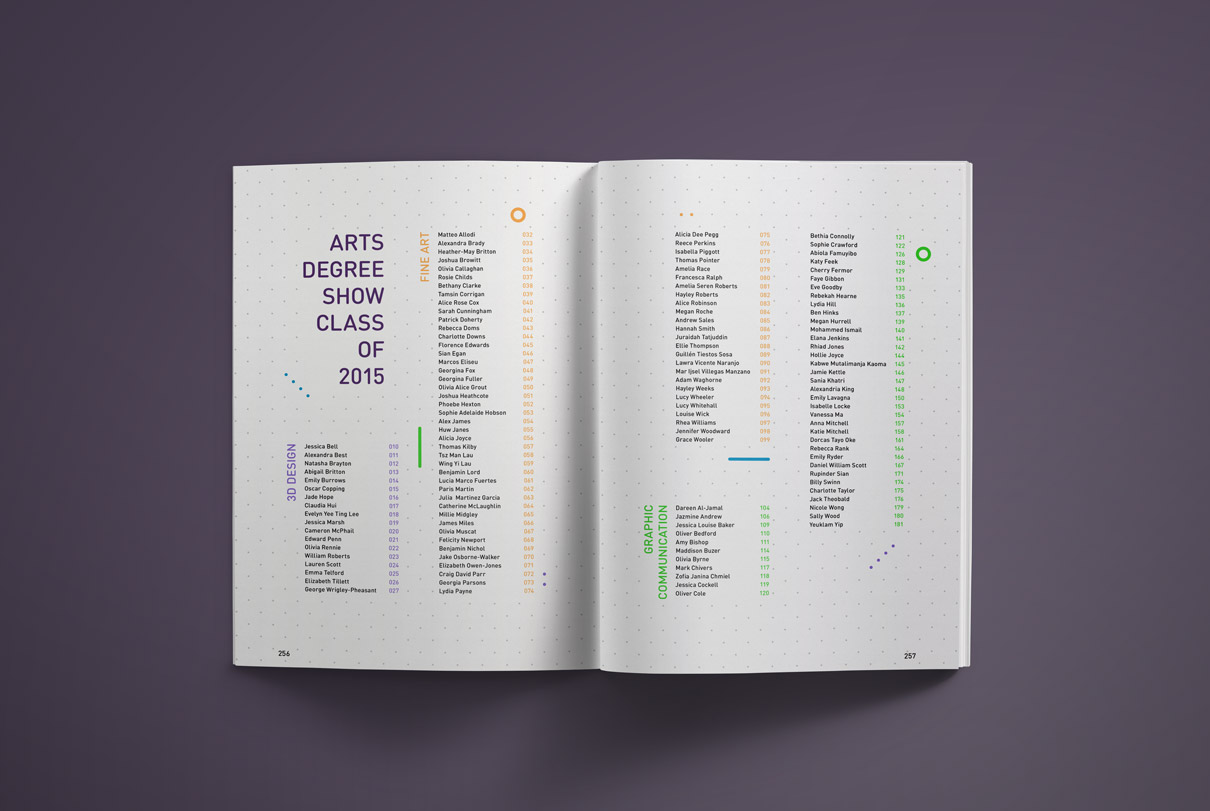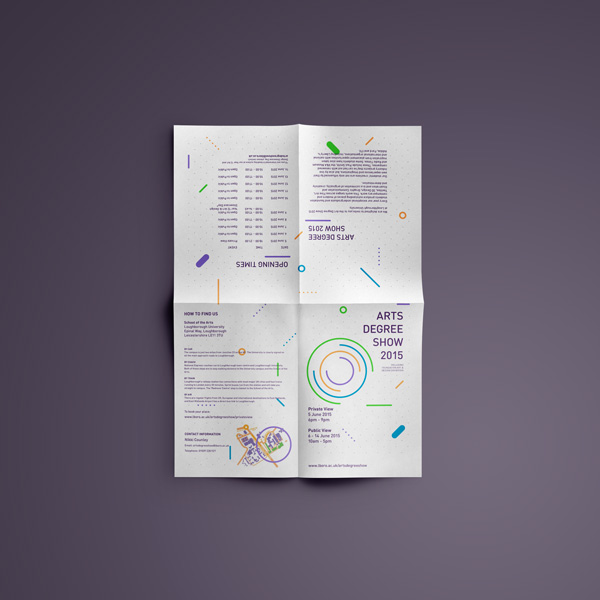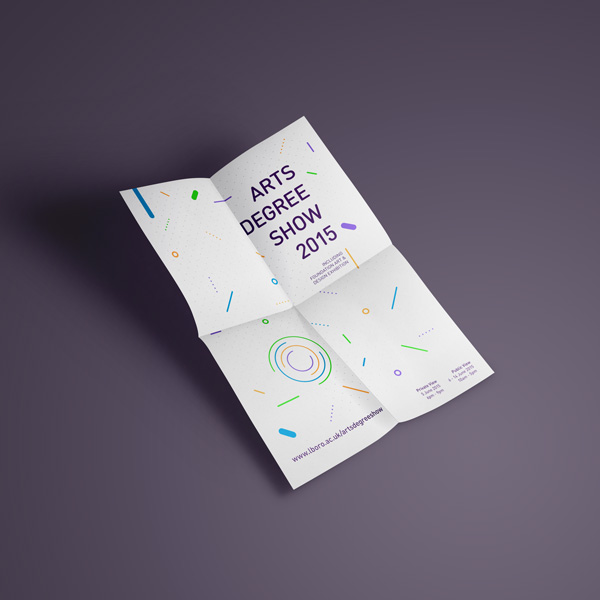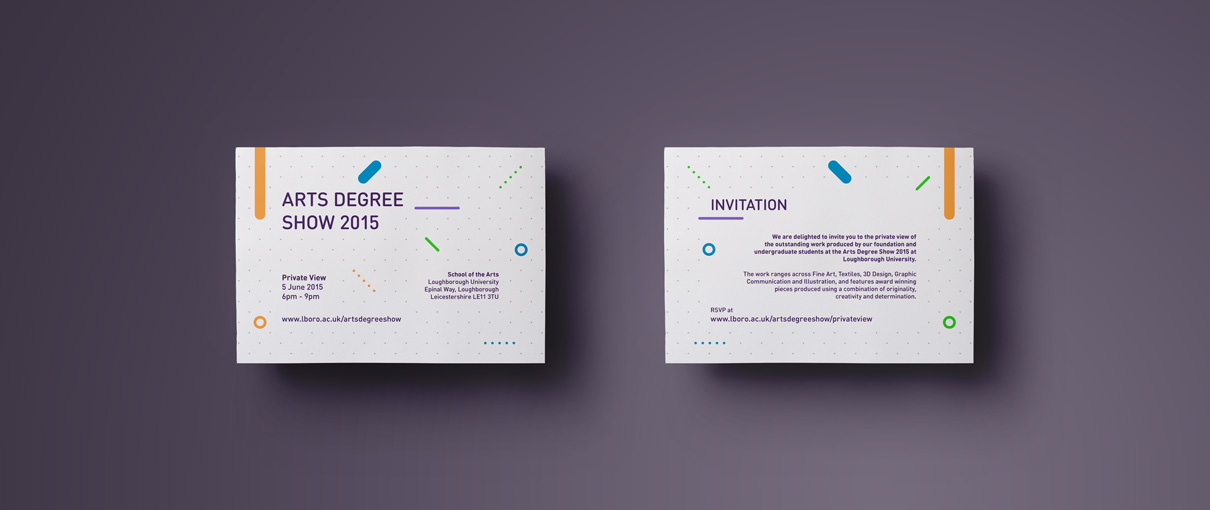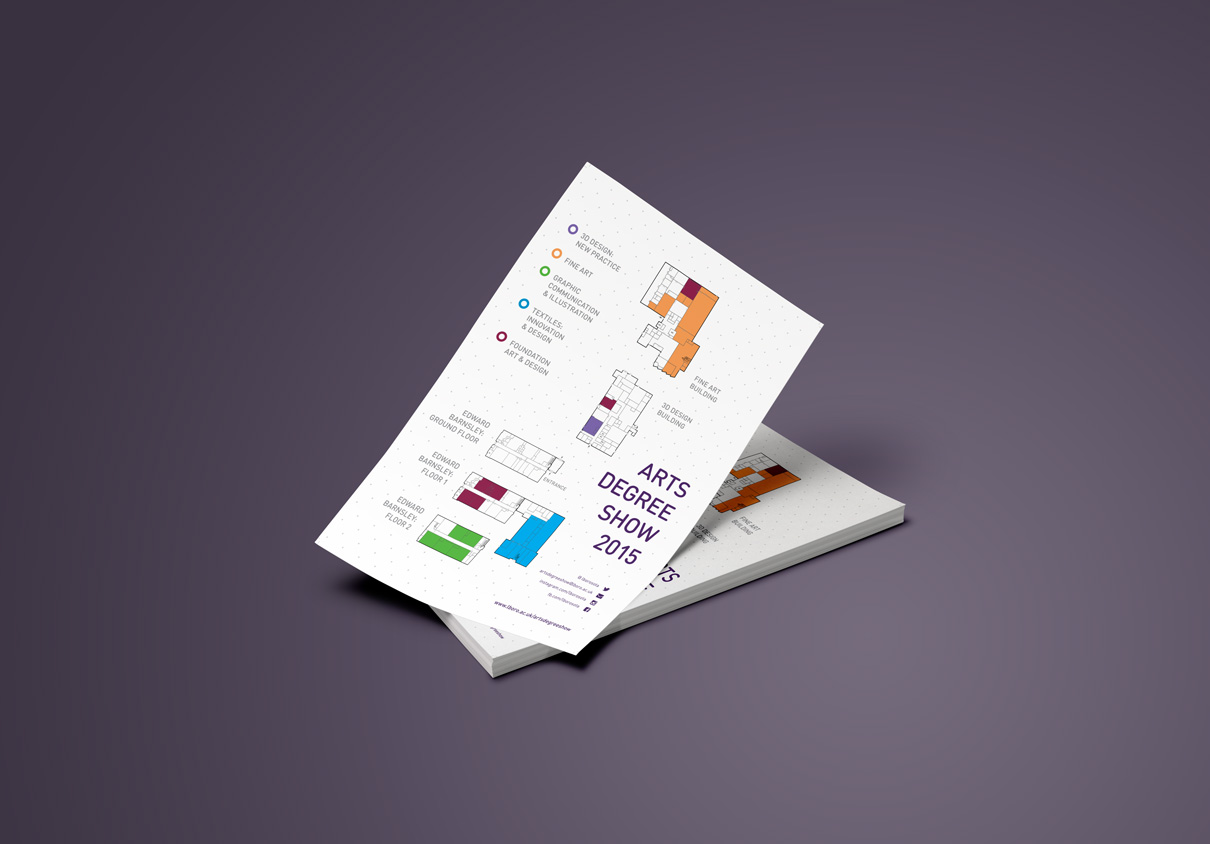 Client
Loughborough University
Collaborators
Lee Barguss
Tools
InDesign, Illustrator, Photoshop
Art and Design at Loughborough University has been recognised nationally and globally, placed 4th in the UK (Complete University Guide 2015) and 40th in the world (QS rankings 2015) and the works on display evidence excellence.
There are paintings and illustrations, textile design, fashion garments, sculpture, photographs, installations, short films and animations, portfolios of graphic design work and video game demos.
The work which you will encounter in the Arts Degree Show 2015 and in this book is imaginative, adventurous and thought provoking, bringing the individual and unique talents of our final-year students into an inspiring collective event.
We worked with the marketing team at Loughborough University to tackle this beast of a project which included design for both web and print, including a 260 page catalogue of exhibitors, marketing materials, invitations, way finding and more.